John Moses Brunswick Founder of Brunswick Corporation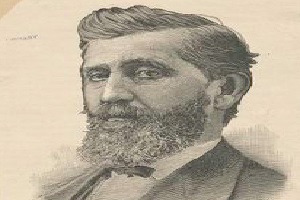 Biography of John Moses Brunswick
Early Life
John Moses Brunswick founder of Brunswick Corporation was born in Bremgarten, Switzerland on 6th October, 1819. He migrated to the United States of America in 1834. He didn't get formal education. He started his carrier in the city of New York as an errand boy.
Working Life
After working as an errand boy in New York he moved to Philadelphia where he worked as an apprentice on a shop of a carriage maker. After that job he further moved to Harrisburg, Pennsylvania where he lived for several years and married there. He then moved to Cincinnati, and there he worked on an old river steamer for the first two years.
Founder of Brunswick Corporation
He opened a business in 1845 in Cincinnati, Ohio with the name of the J. M. Brunswick Manufacturing Company. He initially started that business for manufacturing carriages but soon he expanded his business and opened his first machine shop in which he was able to manufacture billiard tables. He was very much fascinated by that work and supposed that work to be more lucrative. That small company after some mergers after him became a larger empire of manufacturing business with the name of Brunswick Corporation.
Brunswick Corporation
Brunswick Corporation is a company of America in the field of household manufacturing. This company was formerly known with the name of Brunswick BalkeCollender Company. The global headquarters of the company is based in northern Chicago's Lake Forest, Illinois. This company is involved in the manufacturing of different sort of products since from its beginning in 1845. The sales of the company mounted up to USD 3.748 billion by the end of year 2011 with net earnings of $71.9 million in the same year.
The product line of the company included a number of products like bowling balls, sporting equipment, pins, vulcanized rubber and solid wood bowling balls which were previously been made by the company.
Death
He died on 25th July in 1886.