Julian Paul Assange Founder of WikiLeaks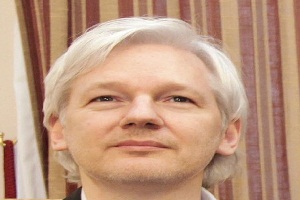 Biography of Julian Paul Assange
Early Life
Julian Paul Assange founder of WikiLeaks was born in Townsville, Queensland on 3rd July, 1971. His mother Ann Assange was a visual artist. She got separated from his father before his birth. When he was only a year old she married to another man. Her second marriage also lasted up to 1979. His mother's life affected him and his childhood. As a result of his mother's movement from one place to another, he suffered a lot and lived a nomadic childhood. He lived in more than thirty different places of Australia from one coast to another coast. When he reached at the middle of his teenage then he became sedentary and settled in Melbourne, Victoria with his mother and his half-brother.
In his early childhood he became a student in many educational institutions. He attended Goolmangar Primary School of New South Wales. He also studied at Townsville State High School. He also studied at home. He studied at Central Queensland University in the field of programming, mathematics and physics. He also attended the University of Melbourne and so many other institutions. But despite of attending these all institutions he didn't completed his studies and got any degree.
Interest in Hacking Field
He got involvement into the field of hacking in 1987. He hacked so many secret websites and departments like U.S Department of Defense, the United States Navy, NASA, and so many other institutes. He used hacking under the name Mendax.
In the month of September of the year 1991 he hacked into the Melbourne master terminal of Nortel. That time he used a modem for hacking and Australian Federal Police tapped him and eventually raided his house and arrested him with the charges of hacking and breaking security systems and other related crimes in 1994. He was charged with thirty one incidents of hacking and his other two partners who were operating with the names Trax and Prime Suspect, they were charged with a few numbers of offences.
After so many trials he was found guilty for twenty five of the charges from a total of thirty one, other six charges were clear. He paid $2,100 as a penalty and released from prison because of his good behavior. After clearing that trial he lived in Melbourne. There he lived on income support of a single-parent.
Programming and Founder of WikiLeaks
Apart from hacking, he was also a good programmer. He programmed so many programs which included some open source programs also. His main work was formation of a journalist type of website. He programmed that website with the name of WikiLeaks. This website was founded by him with the help of some other people in 2006. He became a member of the Organization's advisory board and named him as the chief editor of website. He went to different countries for the development of this website. This website posted a huge material exposing the political people of different countries who were involved in any illegal activity. He exposed so many politicians belonging to different countries of the world.
WikiLeaks
WikiLeaks is an international website based on journalistic works. This website publishes secret information online as new leaks, gathering information from anonymous sources. It was programmed by Julian Assange in 2006 with some well known personalities and some hidden people also who provide him information.
Didn't get ant Punishment
According to an act of the United States legislation "Espionage Act of 1917", he was supposed to be prosecuted for publishing such sort of information but he got away from this act because some of the other presses like New York Times and other well-known presses also highlighted those articles and leaks. So it was difficult for U.S. legislation to punish one person for a crime ad releasing others for the same crime.
Personal Life
Apart from hacking, programming and WikiLeaks, in his private life he married to a lady named Taresa in his teenage. They had a son named Daniel Assange. The couple separated and had fight over the custody of child in 1999. His son is now a software designer.
Popularity
His website WikiLeaks revolutionized the world and became very popular. Because of this website he also became popular and there are so many books written on him and his websites. Apart from books so many movies are also being made in same context.