Kallam Anji Reddy Founder of Dr. Reddy's Laboratories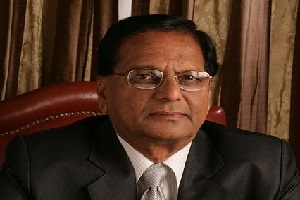 Biography of Kallam Anji Reddy
Early Life
Kallam Anji Reddy Founder of Dr. Reddy's Laboratories Ltd was born in India in 1940. He got his early education from the local schools of his native town. After completing his early education he went to the Andhra Christian College, also known as A. C. College in Guntur for pursuing his degree in Bachelors of Science in 1958. After completing his bachelors he went on to study further in UDCT, Mumbai in the fields of Pharmaceuticals and Fine Chemicals. He did BSc- Tech in these areas. Following his B-Tech he did his PhD in the field of chemical engineering in 1969 from the National Chemical Laboratory, Pune.
After that he worked with a drug institute of India as a mentor. He worked in the Indian Drugs and Pharmaceuticals Limited in Hyderabad, India.
Founder of Dr. Reddy's Laboratories Ltd
After completing his education he founded his own laboratory with the name of Dr. Reddy's Laboratories Ltd in 1984. He became its founder chairman and runs that organization until his death.
Dr. Reddy's Laboratories Ltd
Dr. Reddy's Laboratories Ltd is a company of India in the field of medicines and pharmaceuticals. Its headquarters is based in Hyderabad, Telangana, India. It was founded by Anji Reddy. This is one of the largest drug manufacturer companies of India with its products in critical care, diagnostic kits and in the field of biotechnology. This company has its operations also overseas.
Death
He suffered from cancer in his life and the cancer was also the cause of his death. He died on the noon of 15th March of 2013. He took his last breath at the Apollo Hospital of Hyderabad. His family included his wife and two children, one son and a daughter which were left behind after his death.