Katholieke Universiteit (K.U.Leuven) Scholarships 2017 for International Students in Belgium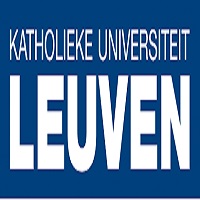 PhD / Doctoral Scholarships
Fully Funded Scholarships for International Students
2017 / 2018 Scholarships in Flanders, Belgium
Katholieke Universiteit (K.U. Leuven) Scholarships 2017
Katholieke Universiteit (K.U.Leuven) is offering scholarships for students that are belong to Least Developed Countries, Low Income Countries or Low Middle Income Countries. KU Leuven offers scholarships every academic year to exceptional students from developing countries to course their PhD in the largest university of Flanders, Belgium.
Field of Study / Subjects
Programs for Doctoral programs in the Schools of:
Humanities
Social Sciences
Science
Engineering
Technology
Biomedical Sciences
Other latest Scholarships in Belgium are also offered for different degrees and subjects all over the Belgium.
Duration of Scholarship
The K.U.Leuven PhD scholarships offer for 3 years programs
Scholarship Description / Details
The K.U.Leuven PhD scholarships include:
Cover tuition fees
Monthly Allowance
Installation Allowance
Health Insurance
Accident Insurance
Return flight tickets
Eligible Countries
Afghanistan, Angola, Armenia
Bangladesh, Benin, Bhutan, Burkina Faso, Burundi, Bolivia
Cambodia, Central African Rep., Chad, Comoros, Cabo Verde, Cameroon, Congo, Côte d'Ivoire
Democratic Republic of the Congo, Democratic People's Republic of Korea, Djibouti
Equatorial Guinea, Eritrea, Ethiopia, Egypt, El Salvador
Gambia, Guinea, Guinea-Bissau, Georgia, Ghana, Guatemala, Guyana
Haiti, Honduras
India, Indonesia
Kiribati, Kenya, Kosovo, Kyrgyzstan
Lao People's Democratic Republic, Lesotho, Liberia
Madagascar, Malawi, Mali, Mauritania, Mozambique, Myanmar, Micronesia, Moldova, Mongolia, Morocco
Nepal, Niger, Nicaragua, Nigeria
Pakistan, Papua New Guinea, Paraguay, Philippines
Rwanda
Sao Tome and Principe, Senegal, Sierra Leone, Solomon Islands, Somalia, South Sudan, Sudan, Samoa, Sri Lanka, Swaziland, Syrian Arab Republic
 Tanzania, Timor-Leste, Togo, Tuvalu, Tajikistan, Tokelau
Uganda, Ukraine, Uzbekistan
Vanuatu, Vietnam
West Bank and Gaza Strip
Yemen
Zambia, Zimbabwe
Eligibility Criteria
To be eligible for K.U.Leuven PhD scholarships:
Must be a citizen of one of the countries e.g. Least Developed Countries, Low Income Countries or Low Middle Income Countries
Have no a citizenship from an EU country or a long-term EU residence permit
Must have master's degree (no more than ten years)
Must hold an academic qualification at least equivalent to a high education
Master research project must have excellent academic quality, with a special focus on the development relevance of the proposal
How to Apply / Download Scholarship Form / Documents Required
Attach copies of documents:
IRO motivation letter signed
Research Proposal
Certified copies of diplomas and transcripts
Two recommendation letters
Contact us:
International Admissions and Mobility Unit
KU Leuven
Atrecht College
Naamsestraat 63 – bus 5410
3000, Leuven
Belgium
Last Date to Apply / Deadline: 13th November (annual)
Official Website: Visit the official site of K.U.Leuven
http://www.kuleuven.be/english/international/funding/iro