Killam Trust Scholarships 2017 for National / International Students in Canada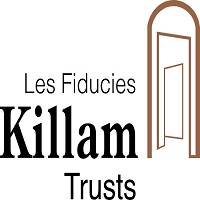 Post doctoral Scholarships 
Fully Funded Scholarships for International Students
2017 / 2018 Scholarships in Canada
Killam Trust Scholarships 2017
The Killam Trust of Canada is offering scholarships for local and international students in Canada. These scholarships are for those students who want to pursue their post doctoral program studies in UBC and other institutes under this trust. These scholarships are focusing on highly intellectual students from within Canada and other developing countries.
Field of Study / Subjects
Applicants can choose any field for their Post doctoral program studies which are offered in different universities under this Killam Trust scholarship.
Other latest Scholarships in Canada are also offered for different degrees and subjects all over the Canada.
Number of Scholarships
The number of awards is specified as 3 to 5 awards every year under this scholarship program
Duration of Scholarship
1 year of Post doctoral program studies under this Killam Trust scholarship.
Scholarship Description / Details
This scholarship is offering many kinds of incentives and grants for the grantees of this program, which are given as follows:
The amount of the annual stipend will be 50,000 $ for 2 years
A travel and research allowance value is 4,000$
Eligibility Criteria
In order to be considered as eligible for the scholarships offered by Killam trust, applicants should possess following eligibility criteria.
Applicant should be a nationality holder of Canada with a valid passport or should be from any developing country
Applicant should have a PhD degree from any recognized university
Must not have pursued PhD-level studies at any campus of the University of British Columbia
How to Apply / Download Scholarship Form / Documents Required
Applicants, who want to apply for the scholarship offered by the Killam trust:
Applicants should submit their application form before final date.
Attach all documents
Contact us:
170-6371 Crescent Road
Vancouver, BC
Canada V6T 1Z2
Phone 604.822.2848
Fax 604.822.5802
Email: postdoctoral.fellows@ubc.ca, Killam.fellowships@ubc.ca
Last Date to Apply / Deadline: 17th November (annual)
Official Website: Visit official website to check out the more details
https://www.grad.ubc.ca/awards/killam-postdoctoral-research-fellowship