Lovji Nusserwanjee Wadia Founder of the Wadia Group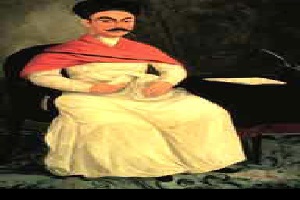 Biography of Lovji Nusserwanjee Wadia
Early Life
Lovji Nusserwanjee Wadia founder of the Wadia Group was born inSurat, India in 1702. He belonged to a Parsi family. He was the member of the Wadia family which is known for shipwrights and naval architects.
Founder of Wadia Group
He was known for his skills as a workman. At that time there was no any scope of study and literature in that area so he was also the part of society and chosen skill related field. He was also very intellectual, and he gained contracts with the British East India Company for building docks and ships in Bombay in 1736. Because of his efforts the city of Bombay became a port for the business activities of the British in Asia. He built the first ever dock in India in 1750 with the name of Bombay dray-dock. This led him also to the foundation of a ship building company which was later on converted into a bigger conglomerate with the name of Wadia Group.
Wadia Group
The Wadia Group is a conglomerate company of India. This is included in the list of the oldest companies of India. Initially it was started as a ship building company in 1736 when its founder got a contract with the British India for ship building. Its headquarters at that time was Bombay which is now known as Mumbai today.
Currently this company has diversified businesses, which included Bombay Dyeing which is a textile industry, Bombay Realty which is a land management and development firm of Wadia Group, Britannia Industries is a biscuit manufacturing firm which produces biscuits under the brand name of Britannia and Tiger, Go Air which is an airline service company, National Peroxide a company which produces hydrogen peroxide, and also a fashion magazine been published under this group with the name of Gladrags.
Death
He died in 1774. His one son was the husband of daughter of Muhammad Ali Jinnah.