Macquarie University Scholarships 2017 for National / International Students in Australia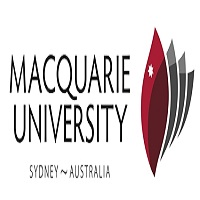 PhD Scholarships
Fully Funded Scholarships for National / International Students
2017 / 2018 Scholarships in Australia
Macquarie University Scholarships 2017
Macquarie University is offering scholarships for domestic and international students. These scholarships are offered for those applicants who want to continue their PhD study at the Macquarie University in Australia. Macquarie University is offering 50 for domestic and 50 for international students.  It is offering for outstanding and excellent students all over the world.
Field of Study / Subjects
Scholarships are offered to PhD study in any subjects that available by the university
Other latest Scholarships in Australia are also offered for different degrees and subjects all over the Australia.
Number of Scholarships
Total 100 scholarships are offered, 50 for International and 50 for Domestic students
Duration of Scholarship
Up to a maximum of three years for a full-time PhD study
Scholarship Description / Details
The Australian Government and Macquarie University offer a tuition fee
A living allowance stipend of up to a maximum of three years
Scholarship value is $26,682 (indexed annually) per annum tax exempt paid as a fortnightly stipend
International students must organize and pay for their own Overseas Health Cover (OSHC)
Eligibility Criteria
Eligible criteria for Macquarie University scholarships:
Must meet the English Language Requirements
Must have 2 years master degree or equivalent qualification with 3 CGPA
An outstanding academic record
A history of scholarships and prizes for research and have evidence of peer-reviewed research activity (publications/conference presentations)
How to Apply / Download Scholarship Form / Documents Required
attach documents with the application:
Academic Transcripts / Degrees
Statement of completion
English proficiency evidence
Proposal statement
Other relevant documentation
Complete application with all required documents sends to:  hdrschol@mq.edu.au
Incomplete applications cannot be considered
Contact us:
Scholarships officers, Higher Degree Research office
Phone: (02) 9850 1893 or (02) 9850 9782
Email: hdrschol@mq.edu.au
Last Date to Apply / Deadline: 10th May (annual)
Official Website: To get further info, visit official link
http://www.mq.edu.au/research/phd-and-research-degrees/scholarships/hdr-main-scholarship-rounds