How to make your face look fresh: Skin Care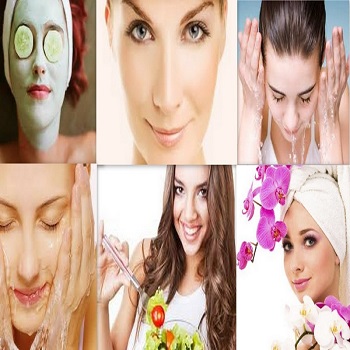 Are you looking for fresh and glowing skin? Well, it is fact that human skin demands care and time. Skin care is an imperative part of human personality from old decades. There are different ways to get attractive and beautiful skin but some are useful whereas, few are totally useless and time wastage. Now days, number of products and brands get introduced for fresh, glowing and healthy face for both males and females. However, it is a fact that natural ways are much better and offer positive result instantly. In this guide, we will talk about ways to make your face look fresh and glowing.
Wash your face properly: Cleanliness is basic requirement so make sure to wash your face maximum thrice in a day. A fresh and glowing face always demand care and tidy nature so appear versatile with soft, smooth and fresh skin.
Face Cleansing, a better way to look fresh: Male and females both should make their habit of doing cleansing. Modern era is industrial ear where your skin normally gets affected from polluted atmosphere. Therefore, face cleansing is good to be done at least twice in a week. What you need to do is to purchase a good face cleanser for you.
Avoid using cosmetic products excessively: Using cosmetic products and make up is too common among females but for a fresh face skin, avoid using extra make up and cosmetic products. As different chemicals are generally used in products and make up. So appear glowing and fresh by saying no to extra make up and cosmetic products.
Protect your skin from sunrays: Looking for fresh face skin? If yes then make sure to cover yourself before going outside. In this toughest time, we forget to take care of our skin from sunrays that cause so many problems like skin infection etc. Therefore, be wise and protect your skin from sunrays and heat to appear glowing and fresh.
Use towel properly: Face skin is very sensitive so be careful. Make sure to clean your face with towel gently to protect it from hitching, pimples and redness. We normally don't bother about skin care while drying our face from towel but it can cause problem.
Use Moisturizer before going on bed: Using moisturizing on face skin is one of best way to keep it soft and glowing. Therefore, make sure to use moisturizer before going on bed. In fact, massage your face skin with moisturizer gently for positive and effective results.
Use Water in large amount: For fresh and glowing face skin, everybody should use water in excessive amount. Drinking water is too good for fresh, healthy, soft and shiny face skin. You should at least drink 6 to 8 glasses of water per day for instant results.
Keep your diet healthy: Last but not least, make sure to keep your diet healthy. Avoid using junk and oily food for good skin. You can eat fresh vegetables, fruits, fish, nuts, almonds, walnut for glowing skin. Green and herbal tea is also good for skin so from now, follow these tips and appear with fresh skin among others.
By Javeria Bashir