Mark Charles Honeywell Founder of Honeywell International Inc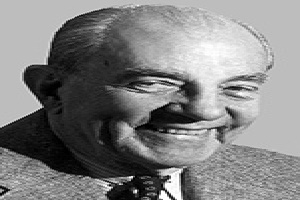 Biography of Mark Charles Honeywell
Early Life
Mark Charles Honeywell founder of Honeywell International Inc was born on 29th December, 1874 in Wabash, Indiana, United States of America. He grew up in two states of America, Indiana and Florida. He was a graduate of Eastman Business College located at Poughkeepsie, New York. He completed his graduation from that college in 1891.
Personal Life
He married twice in his life. His first wife was Olive May Lutz. He married her in 1899. She died in 1939 and he married again in 1942. His second wife was Eugenia. She was a widow of Don Morrison Nixon who was a newspaperman in Wabash, Indiana.
Working Life
His initial working life was very short. But his short initial working life included many small jobs. As a youngster he worked on many jobs. These jobs include two different fields also. He also worked in the citrus business. After that he worked in a completely different field of bicycle business. But his carrier was not in those both fields, he developed his carrier in yet another field of business which was the field of electronic appliances.
Founder of Honeywell International, Inc.
He made a heating system of water and to check the credibility of that system he firstly installed in his own house in 1905. That was the first water heating system in North America. The idea of that water heating system came from England, and radiators were also the incoming of England. The ideas of shapes and designs for water heating systems were taken from them and after that they made in Wabash, Indiana. He introduced a company for that water heating system with the name M.C. Honeywell Heating and Sanitary Work. He renamed that company as Honeywell Heating Specialties Company. Within a year or two that company expanded its variety of products. They also added thermostats and automatic controls for heating system in their catalog.
In the year 1927, company's yearly sales growth increased and sales amount mounted up to $1.5 million and more than 450 employees were employed in the Wabash factory.
Main hurdle between his company and its success was his only competitor W.R. Sweatt who ran the company in same field with the name of Minneapolis Heat Regulator Company. Both companies had some patents that were blocking each other's growth. For solving that problem both companies merged together and formed a new advanced company with the name Minneapolis-Honeywell Regulator Company. He became the president of that company and Sweatt worked in the company as its Chairman. After sometime that company was renamed again and that new name is still exists today, that name was Honeywell International, Inc. In 2007 that company became famous globally and more than 100,000 persons worked in the company.
Honeywell International, Inc.
Honeywell International, Inc. is a multinational conglomerate company of America. This company operates in the field of electronics. It makes a number of diverse commercial products and also final consumer goods, engineering services and aerospace systems provider. Its consumers ranged from individual local persons to government officials and other corporations. It's headquarter is located in Morristown, New Jersey, United States.
Later Life
Apart from business and work he was also interested in arts and was a student of arts also. He was interested in photography and film making also. He joined the Hoosier Art Salon as its vice-president and a violinist.
He also built Honeywell Memorial Community Center and dedicated that to his parents and passed away wife. For its management he founded the Honeywell Foundations in 1941.
Death
He died in September 1964. He left so many things behind him which reminds everyone about his personality and works.