McMaster University Scholarships 2017 for International Students in Canada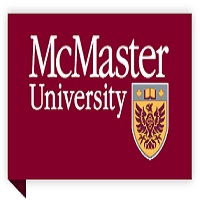 Undergraduate Scholarships 
Fully Funded Scholarships for International Students
2017 / 2018 Scholarships in Canada
McMaster University Scholarships 2017
The Dean's Excellence Entrance Scholarships is offering for international students at the McMaster University in Canada. These awards are offered for outstanding international students to undergraduate study in Faculty of Engineering (Engineering, Computer Science, Bachelor of Technology, Integrated Biomedical Engineering and Health Sciences). These scholarships will be awarded on the basis of the applicant's application submission and interview performance.
Field of Study / Subjects
The Dean's Excellence Entrance McMaster University Scholarships are available in the following fields:
Engineering
Computer Science
Bachelor of Technology
Integrated Biomedical Engineering
Health Sciences
Other latest Scholarships in Canada are also offered for different degrees and subjects all over the Canada.
Number of Scholarships
Total 42 scholarships are available this year
One hundred (100) Undergraduate Summer Research Awards are available to incoming undergraduate students
Duration of Scholarship
This is a Full time scholarship for undergraduate study. It is tenable for 4 years
Scholarship Description / Details
These scholarships provide:
Engineering, Computer Science, or Bachelor of Technology:
 Twenty-four (24) scholarships in the amount of $7,500 each
 Four (4) scholarships in the amount of $10,000 each
Integrated Biomedical Engineering and Health Sciences:
Fourteen (14) scholarships in the amount of $7,500 each
Undergraduate Summer Research Awards will fund full-time, paid research awards
Eligibility Criteria
The Dean's Excellence Entrance McMaster University Scholarships will be awarded based on:
Have high school diploma with an admissions average ~ 94%
Demonstration of leadership experience and attributes
Have extra-curricular and/or volunteer activities in the community
How to Apply / Download Scholarship Form / Documents Required
Two (2) letters of reference
Contact us:
Engineering Recruitment Office – Office of the Associate Dean, Engineering (JHE-A214)
McMaster University, 1280 Main Street West
 Hamilton, Ontario L8S 4L7
Phone: (905) 525-9140, extension 27174
E-mail: engscholars@mcmaster.ca
Web: www.eng.mcmaster.ca/future
Last Date to Apply / Deadline: 4th April (annual)
Official Website: Just go the following official link for more info
http://www.eng.mcmaster.ca/future/deans_excellence/DeansExcellenceCriteria_2017.pdf