Melville Reuben Bissell Founder of Bissell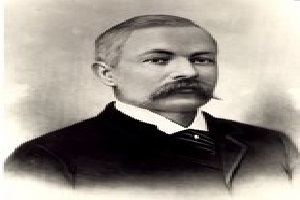 Biography of Melville Reuben Bissell
Early Life
Melville Reuben Bissell founder of Bissell Incorporation was born in Hartwick, New York on 25th September, 1843. He was raised in Berlin, Wisconsin. There is no any data regarding his education in history while his working carrier is mentioned. When he reached the age of an adult he started his carrier by opening a grocery store with the collaboration of his father in 1862. That store was opened in Kalamazoo, Michigan.
Further Career
He sold that grocery store in 1869 and after that he opened a glassware and crockery store in 1870 in Grand Rapids, Michigan. He didn't rely just on that store but he expanded his money by investing the profits from that store into the field of real estate.
Founder of Bissell Incorporation
The Panic of 1873 took him to change his business and after that he worked on making a carpet sweeper. He worked on it and invented successfully a carpet sweeper with a brush in center, wheels of rubber with advanced and improved embedded vacuum technology. After that he made a company which was involved in the manufacturing of those vacuum cleaners. His first company was destroyed in 1884 in a fire but he was able to overcome that loss and started that business again.
Bissell Incorporation
Bissell Inc. is a company of the United States in the field of home appliances. This company is also known as Bissell Homecare. The headquarters of this company is located in Walker, Michigan in Greater Grand Rapids. The product line of the company included machinery like vacuum cleaners and floor care products. As far as ranking is concerned this company is number one manufacturer of floor care products in North America in terms of sales and also capturing 20% market share. Apart from the manufacturing of the products, this company is also involved in some sporting activities with its investment in cycling sport and having the sponsorship of a cycling team with the name of Bissell Pro Cycling Team.
Death
He died on 15th March, 1889. The cause of his death was pneumonia. After his death his wife took over the control of his company.