Michael A. Chowdry Founder of Atlas Air Incorporation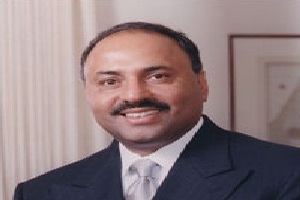 Biography of Michael A. Chowdry
Early Life
Michael A. Chowdry founder of Atlas Air Incorporation was born in 1955 at Pakistan. He belonged to a Muslim family. When he was 15 years of age his family migrated to England. He belonged to a very influential background as his grandfather was a government bureaucrat.
He further moved from England to the United States of America in 1976. He passed his graduation from the University of Minnesota Crookston in the field of Agricultural Aviation in 1978.
Interest in Flying
He was very interested in flying that was the reason he chosen his carrier in that field. He started his initial business which was a business of aerospace career flying crop dusting and also the Piper airplanes selling. He used to do that business for paying tuition fees of college.
Founder of Atlas Air Incorporation
He continued to do business in the field of aviation and started so many companies in the field which included Aeronautics Leasing Company, a leasing company of airplanes. He started his own company of flight services with the name of Atlas Air in 1992. That company gave him the heights of success.
Atlas Air Incorporation
Atlas Air Incorporation is an American company in the field of providing cargo services and also known as the passenger charter airline. The headquarters of this company is located in Purchase, New York City, and the United States. The services provided by the company included flights based on ACMI which is Aircraft, Crew, Maintenance, and Insurance. This company also provides Air Charter services for the leading airlines of the world. The parent company of this firm is known as Atlas Air Worldwide Holdings, Incorporation. This airline service provides its services from different airports of the United States which included Miami International Airport, Los Angeles International Airport, Huntsville International Airport and so many other airports of different states of America.
Death
He died in 24th January in 2001 in a plane crash in Watkins, Colorado. He was traveling in his private plane and in that crash he and another person died.