NEADS National Student Awards Program 2017 in Canada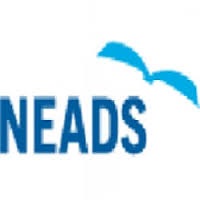 Undergraduate Scholarships 
Fully Funded Scholarships for National Students
2017 / 2018 Scholarships in Canada
NEADS National Student Awards Program 2017
The NEADS National Student Awards Program is awarded to encourage full access to post-secondary education for persons with disabilities, who often have greater barriers to participation in higher education, as well as extra costs because of their disabilities.  The awards are paid directly to the post-secondary institution (in the students accounts) that the recipients are attending to defray the cost of tuition fees for post-secondary study.
Fields of Study / Subjects
Post Secondary scholarship is awarded in all subjects
Other latest Scholarships in Canada are also offered for different degrees and subjects all over the Canada.
Numbers of Scholarships
Total 10 scholarships are awarded by the NEADS
Duration of Scholarships
NEADS National Student Awards are offered for standard duration of post secondary study
Scholarships Description / Details
NEADS National Student Awards (6, $3,000 each)
NEADS Holly Bartlett Memorial Award (1, $1,000)
NEADS Christine Nieder Memorial Award (1, $1,000)
AMI Robert Pearson Memorial Scholarship (2 at a value of $5,000 each)
Eligibility Criteria
Applicants must be Canadian citizens or permanent residents of Canada
Applicants must have a permanent disability
Applicants must be currently registered in and returning to a full-time program of study at an accredited Canadian post-secondary college or university. Full-time status is at least 40% of a full course load
Strong commitment to your academic discipline
Exemplary record of volunteerism and/or employment
Demonstrated potential to be an outstanding participant in the community
How to Apply / Download Scholarships Form / Documents Required
NEADS scholarships applicants should Apply Online
Required documents:
Reference letters
Nationality Card
Complete application form submit to:
National Educational Association of Disabled Students (NEADS) Rm. 426 Unicentre, Carleton University, Ottawa, Ontario, K1S 5B6
E-mail: etes@neads.ca
Contact us:
National Educational Association of Disabled Students
426, Unicentre
1125 Colonel By Drive
Carleton University
Ottawa, Ontario, K1S 5B6 Canada
Telephone:613-380-8065
Toll-Free:1-877-670-1256
Fax:613-369-4391
E-mail:info@neads.ca
Last Date to Apply / Deadline: 30th April (Annual)
Official Website: Visit main site for more information
http://www.neads.ca/en/about/projects/ete2/scholarship/