Newcastle University Vice Chancellor's International Scholarships 2017 for International Students in UK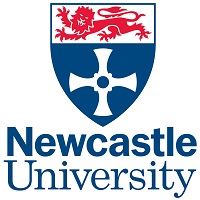 Undergraduate Scholarships 
Partial Funded Scholarships for International Students
2017 / 2018 Scholarships in UK  
Newcastle University Scholarships 2017
Newcastle University is offering undergraduate Vice Chancellor's International scholarships for international students. Newcastle University offers partial scholarship offers to encourage students assessed as international for fees purposes to undertake undergraduate and Master's level study.   Each scholarship is worth £3,000 for one year payable to the student's tuition fee account.
Fields of Study / Subjects
Scholarships are awarded in diverse fields to help applicants in upgrading their education
Other latest Scholarships in UK are also offered for different degrees and subjects all over the UK.
Numbers of Scholarships
Total 255 scholarships are offered annually
Duration of Scholarships
This scholarship is offered only for one year of study
Scholarships Description / Details
The value of the award is £3,000
Eligibility Criteria
For this scholarship must meet the following criteria:
Registered to study at Newcastle University city centre campus
Registered for one of the following eligible courses:
Undergraduate: All undergraduate degrees including integrated Masters (Masters, MA, M.Arch, MBA, MClinDent, MClinRes, Med, MFA, MMedEd, LLM, LLM (by research), MLitt, MMus, MPH, MRes, MSc)
Wholly or partially self-financing
As international for fee purposes
New student to the University and not those transferring or repeating courses
How to Apply / Download Scholarships Form / Documents Required
Apply online from the main site
Application should include:
Personal details
Academic qualification
A reference letter
Contact us:
Student Financial Support
Email: scholarship.applications@newcastle.ac.uk
Tel: +44 191 208 5537/8107
Last Date to Apply / Deadline: 5th May, 31st July (Annual)
Official Website: Visit official website for further details
http://www.ncl.ac.uk/undergraduate/finance/scholarships/vcis/