Ole Evinrude Inventor of Outboard Motor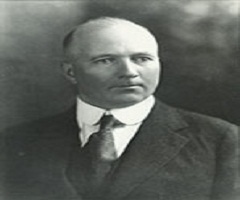 Biography of Ole Evinrude
Early Life
Ole Evinrude inventor of outboard motor was a very famous scientist and inventor of Norway. He is known best for his invention of outboard motor and it can be said that this invention led him to be very famous scientist of the field of physics. He was a Norwegian by the nationality and descent pattern.  He was born in the year of 1877 in the month of April on 19th day and his place of birth was as Oppland which is located in Norway. This place is known as Gjovik now days. After some years of his birth, his father had moved to United States of America and just after one year to that, his mother with him and other siblings moved also to there.
Further life
His family had settled down there in Wisconsin and was living there near Ripley Lake of Cambridge. After that, he had not any proper chance to study in any formal school or institution and hence had to start his own career in very young age. He was just 16 years of age, when he did his first work as a career start and it was the year of 1893. But later on, this thing pinched him up that he is not educated and as a result he moved to Madison. He started working over there and started to study the engineering too.
Inventor of Outboard Motor
After completion of his studies, he founded his own firm which worked about the custom engines and later on worked for different inventions. He worked for the invention of motor board for a long period and as a result succeeded in its invention. He invented the first ever practical outboard motor in the year of 1907 and changed the dimension of the field.
Outboard Motor
Ole is widely credited as the inventor of first ever outboard motor which he invented in the year of 1907. This invention provided him immense fame and he became a famous scientist of the field. His firm started getting orders for that and became one of the well known custom engine firms of the locality. As he had started working on boats so this invention can be said as that, it is a special form of motor which is used to propel the boats through this propulsion system. An outboard motor is specially designed in the way that it comprises of a gearbox, an engine and most specifically a jet drive also known as a propeller. All of these things are designed specially in such a manner that these are attached to the outer surface and side of the transom and as a result, make this motor working
Death
He died in the year of 1934 in the month of July on 12th day. He was almost 57 years of age at the time of his death.