Oliver Chace Founder of Berkshire Hathaway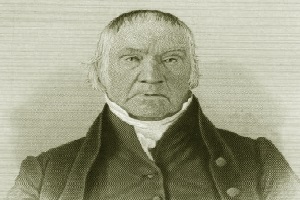 Biography of Oliver Chace
Early Life
Oliver Chace founder of Berkshire Hathaway Incorporation was born in Swansea, Massachusetts on 24th August, 1769. His parents were the members of well-known families of Yankees. His father was Jonathan Chace and his mother was Mary Earle. He was also the Quaker, a society on the basis of religious beliefs.
Private Life
In his private life he married on 15th September, 1796 with Susanna Buffington. The couple had seven children in which there were two sons who entered into the business of textile later on. After the death of his wife on 30th July, 1827 he married again with Patience Robinson. From his second wife he had no child at all.
Professional Career
He started his career as a carpenter. After that he entered into textile business. He opened so many mills after that and became a successful businessman. Berkshire Hathaway is the parent company of all those mills.
Founder of Berkshire Hathaway Incorporation
Although this company was formed after his death but the foundation brick was laden by him. That company was formed in 1955.
Berkshire Hathaway Incorporation
Berkshire Hathaway Incorporation is a multinational company of the United States of America. This company is actually a conglomerate holding company in which there are so many subsidiaries. The headquarters of this conglomerate company is located in Omaha Nebraska, United States of America. There are a number of companies which are running under the badge of this name. These companies are located on different areas of different countries of the world. These companies are like Dairy Queen, NetJets, Helzberg Diamonds and so many other companies. The annual growth averagely of the company is about 19.7%. The large amount of capital is of company itself while the debt is less as much as possible.
Death
He died on 21st May in 1852.