OSCE Academy Scholarships 2017 for National / International students in Kyrgyzstan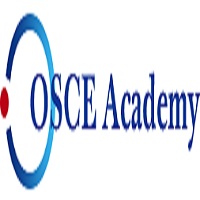 Master / MS / MA Scholarships 
Fully Funded Scholarships for National / International students (from the OSCE participating states)
2017 / 2018 Scholarships in Bishkek, Kyrgyzstan
OSCE Academy Scholarships 2017
OSCE Academy is offering scholarships for international students from the OSCE participating states. These scholarships are offered for those applicants who want to pursue their MA degree program OSCE Academy in the Bishkek, Kyrgyzstan. The OSCE Academy in Bishkek, Kyrgyzstan is a regional centre for post-graduate education, capacity building, research, and dialogue. The OSCE Academy, created by the Memorandum of Understanding between the OSCE and the Government of Kyrgyzstan, is supported by Norway, Finland, Germany, the USA, Denmark, Canada and other OSCE participating states.
Field of Study / Subjects
Applicants can choose these fields for Master program:
Politics
Security Program
Economic Governance
Development Program
Other latest Scholarships in Kyrgyzstan are also offered for different degrees and subjects all over the Kyrgyzstan.
Number of Scholarships
Limited numbers of awards are offered
Duration of Scholarship
Standard duration for MA program
Scholarship Description / Details
OSCE Academy provide many grants, these following grants are:
Cover full tuition fee
Stipend of 180 Euros per month
Housing allowance of 120 Euros per month (Bishkek residents are not eligible)
Round trip travel to Bishkek
Medical insurance (except for the citizens of Kyrgyzstan)
Child allowance of 15 Euros per child per month
Funded internship opportunities in Europe for top students
Eligible Countries
Applicants from the OSCE participating states can apply. The OSCE has 57 participating States:
Europe, Central Asia and North America, Albania, Austria, Belgium, Canada, Czech Republic, Finland, Germany, Hungary, Italy, Latvia, Luxembourg, Monaco, Norway, Romania, Serbia, Spain, Tajikistan, Turkmenistan, United States, Andorra, Azerbaijan, Bosnia and Herzegovina, Croatia, Denmark, France, Greece, Iceland, Kazakhstan, Liechtenstein, Malta, Montenegro, Poland, Russian Federation, Slovakia, Sweden, the former Yugoslav Republic of Macedonia, Ukraine, Uzbekistan, Armenia, Belarus, Bulgaria, Cyprus, Estonia, Georgia, Holy See, Ireland, Kyrgyzstan, Lithuania, Moldova, Mongolia, Netherlands, Portugal, San Marino, Slovenia, Switzerland, Turkey and United Kingdom.
Priority is given to applicants from five Central Asian countries (Kazakhstan, Kyrgyzstan, Tajikistan, Turkmenistan and Uzbekistan), Afghanistan and Mongolia.
Eligibility Criteria
In to be considered, applicants must be:
Successful completion of an academic degree of higher education (BA, MA, M.Sc, Diploma) in a related academic field
Advanced level of English
Applicants age 32 or younger as of 1 September 2017
Applicants must be from OSCE participating states
How to Apply / Download Scholarship Form / Documents Required
To apply for this scholarship:
Application form should be submitted online
Application form for MA in Politics and Security:
Application form for MA in Economic Governance and Development:
Contact us:
Email for MA in Politics and Security Program: MA-PS@osce-academy.net
Email for MA in Economic Governance and Development Program: MA-EGD@osce-academy.net
Kyrgyzstan, Bishkek, pereulok Botanichesky 1 А
Tel: +996 (312) 54-32-00. 54-12-00
Fax: +996 (312) 54-23-13
Last Date to Apply / Deadline: 15th April (annual)
Official Website: Visit official website to find further details
http://www.osce-academy.net/en/admission/