Ramanbhai B. Patel Founder of Cadila Healthcare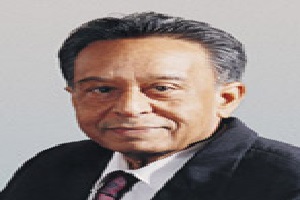 Biography of Ramanbhai B. Patel
Early Life
Ramanbhai B. Patel founder of Cadila Healthcare was born on 19th August, 1925 in a village at Kathor located in South Gujarat, India. He completed his early education from the native town and after completing his early education he chosen the field of Chemistry as a major for his carrier. He studied in the field of chemistry from the Gujarat University's L. M. College of Pharmacy. After completing his degree in the field of chemistry his initial work was as a teacher. He became a lecturer in the same university from he got education.
Founder of Cadila Healthcare
He founded a medical laboratory in 1952 with the name of Cadila Laboratories. This business was not a sole proprietorship. He opened that business in partnership with Indra vardan Modi. This business became successful but due to some disagreement between partners this partnership ended in 1995 and split into two businesses. From these two splits one part belonged to him that was named as Cadila Healthcare.
Cadila Healthcare
Cadila Healthcare is a company of India in the field of pharmaceuticals and medicine. The headquarters of this company is based in Ahmedabad, state of Gujarat, in western India. The main products of this company are generic drugs. This company has the slot number five in the ranking of largest pharmaceutical companies of India. The turnover of money in the year 2011 reached up to 29.78 billion Indian Rupees. This company is also registered in the Bombay Stock Exchange and actively involved in the trading of shares.
In the year of 2010 this company also received Welcome Trust Award for taking the initiative in Research and Development department.
Death
He died on 19th September in 2001. He is remembered in the list of well-known chemists of all times.