Ramesh Chandra Founder of Unitech Limited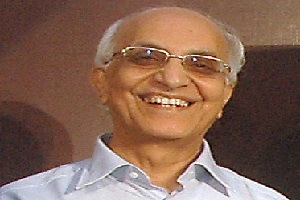 Biography of Ramesh Chandra
Early Life
Ramesh Chandra founder of Unitech Limited was born in Farrukhabad, Uttar Pradesh, India in 1941. He was a son of a banker. He completed his early schooling education from his hometown. After that he went on to join IIT Kharagpur for his higher studies. He pursued a degree in structural engineering from that institute.
Early Working Career
After his education he worked for a short span of time with the Bridge and Roof Company in Kolkata. But he left that work to complete his post-graduation in the same field of Structural Engineering from the University of Southampton, England.
Founder of Unitech Limited
After completing his study he came back to India and started a soil investigation company with the help of four other friends. He started that company with the name of the United Technical Consultant Private Ltd, in Delhi. After its formation he moved his concentration into the business of real estate and also construction, civil engineering in 1985. He completed many projects onwards building so many middle-class homes and other big projects also. Later on his company became famous with the name of Unitech Group.
Unitech Limited
Unitech Limited is a company of India in the field of real estate investment. Its headquarters is located in New Delhi, India. It is the second largest real estate company of India. This is involved in the business of construction also which included the construction of roads, powerhouses, highways, transmission lines, and other many projects. This company is being operated throughout the whole India including main cities like Mumbai, New Delhi, Kolkata, Chennai, and so many other small and medium cities.
Private Life
Apart from his professional life he is married to a Doctor named Dr. Pushpa Chandra. This couple has two children named Ajay Chandra and Sanjay Chandra.