Ramnath Goenka Founder of Indian Express Limited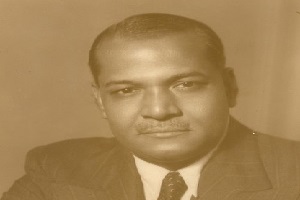 Biography of Ramnath Goenka
Early Life
Ramnath Goenka founder of Indian Express Limited was born in a village named Dildar Nagar located in Darbhanga, Bihar District, India on 22nd of April, 1904. When he was just six months of age his mother died and he was adopted by his aunt. His aunt was the widow of a businessman named Basant Lal Goenka who left a large business to his wife after death in 1901.
Career
Before coming into business of journalism he was involved in the business of his maternal uncles who gave him salary and he started his carrier in that way.
Founder of Indian Express Limited
After entering the field of journalism, he founded a publishing company with the name of Indian Express Limited in 1932. That company is now run by his adopted son who is chairman and managing director of the firm.
Indian Express Limited
Indian Express Limited is a company of India in the field of news and media publishing. This company's headquarter is based at different locations in India. There are several daily newspapers which are being published by the company in different local languages and English language also. These daily newspapers included "The Indian Express", "The Financial Express" in English language and "The Loksatta" in Marathi language and "The Jansatta" in Hindi language.
These newspapers are published from different locations of the whole country. The cities which are included in the publication of the newspapers are New Delhi, Bangalore, Pune, Mumbai, Kolkata, Lucknow, Chandigarh, Jammu, Chennai and Coimbatore.
There is a weekly magazine of the company also being published which is named as "Screen"; in this magazine the issues of film industry are being discussed.
Death
He died in 1991. He had a son who was supposed to be the heir after him but his son also died before him which allowed his adopted son to take over the firm after him.