Robert Bosch Founder of Robert Bosch GmbH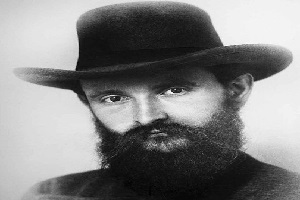 Biography of Robert Bosch
Early life
Robert Bosch Founder of Robert Bosch GmbH was born on 23rd September 1861 in a village located in the northeast of Ulm called Albeck in southern Germany. His parents have twelve children and his number was eleventh.
He belonged to a family of farmers, who were well settled in that village. His father was a freemason. His father was having a special place in the community because his father was a very well educated person unlike those of other members of the same community. His father was also interested in providing good education to the children, that's the reason he was also educated by his father.
He got his early education from a technical school named Realschule which was situated in his hometown Ulm. He studied there from 1869 to 1876. After that education from the school, he joined a precision mechanic as an apprentice.
Interest in working at other Companies
When he completed his studies and his training as an apprentice at a precision mechanic, he worked in many companies of his country and also outside of the country. He worked for almost seven years of his life for different countries of the Germany. He also worked for Thomas Edison at New York, the United States of America. He also worked in the United Kingdom for a German electronics company named Siemens.
Founder of Robert Bosch GmbH
After working for seven years for different companies he eventually decided to open up his own company. Initially he started his company as a "Workshop for Precision Mechanics and Electrical Engineering" on 15thNovember 1886 located in Stuttgart. He made so many engines from his workshop working on different technologies which included magneto ignition, electric sparks and other things. His that workshop later on became a big company under his own name as Robert Bosch GmbH.
Robert Bosch GmbH
Robert Bosch GmbH is simply known as Bosch. It is a multinational company of Germany in the field of electronics and engineering. It's headquarter is located in Gerlingenin the area of Stuttgart, Germany. It is regarded as the largest company of the world in terms of automotive components supplier in 2011 revenues.
The main products of the company are related to the engineering works and automotive parts which include controls, brakes, electrical drives, fuel systems, electronics, starter motors, generators and steering systems. Other than automotive parts it is also a supplier of products related to industrial sector, these products include consumer goods, packaging technology, drives and controls. Moreover, building supplies like household appliances, security systems, thermo technology and power tools also come in the product category of this company.
As a Politician
Apart from an industrialist and a businessman he was also somehow involved into politics of the country. He remained active in the ground of politics during the era of 1920s and 30s. He was a liberal businessman and as this face he became a part of so many committees related to economy. He was very much interested in creating peace between Germany and France and for this great purpose he used his money and other resources as water to create reconciliation between these two forces. He hoped that the peace between these two nations also brings peace in the whole Europe and eventually there would be an atmosphere for European economic area.
But his hopes were shattered at the time of the World War I, when all his efforts were being wasted by the Nazis (National Socialist party of Germany). They forced his company to produce weapons for the war and company was compelled to accept those contracts and also employed so many laborers by using illegal force.
Private Life
He married twice in his life. From these two marriages he had four children. His one son from his first marriage died because of illness in 1921.
Later Years
He was also the owner of a farm located in the south of Munich and at that farm he took keen interest in the agricultural issues. He used to be a hunter there.
In 1937 he made his company private limited by restructuring it. Before dying he did so many charitable works and also left a will that after his death whole company's earnings should be used in the charitable cause which is being followed until the present day.
Death
He died on 12th March 1942 at his farm. He is still present in the hearts of his followers for his charitable works for his community.