Romanian Government Scholarship 2018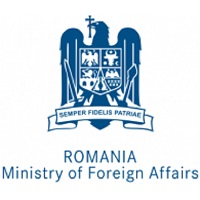 Romanian Government Undergraduate / Postgraduate Scholarship
Ministry of Foreign Affairs (MFA) and the Ministry of National Education (MNE) are offering scholarships for international students (except EU) all over the world. These scholarships are offered for those applicants who want to pursue their undergraduate and postgraduate study program at the different universities in Romania.
Field of Study / Subjects
Applicants can choose any fields for undergraduate and postgraduate program under this scholarship. These fields are:
Political
Administrative Sciences
Education
Romanian Culture
Romanian Civilization
Journalism
Technical Studies
Oil and Gas
Agriculture Sciences
Veterinary Medicine
Architecture
Music
Visual Arts
Other latest 2018-2019 Scholarships in Romania are also offered for different degrees and subjects all over the Romania.
Number of Scholarships
Under this scholarship up to 85 numbers of awards are offered for internationally students annually
Duration of Scholarship
Duration for undergraduate is 1.5 years to 2 years and for postgraduate program 3 to 4 years study
Scholarship Description / Details
Ministry of Foreign Affairs (MFA) scholarships provide many grants for the applicants, these following grants are:
Cover full fee tuition
Cover charges of accommodation
Financial support a monthly amount representing:
Romanian currency of 65 EURO per month, for the under-graduate students (1st cycle)
Romanian currency of 75 EURO per month, for post-graduate students (master degrees and specialization) 2nd cycle
Romanian currency of 85 EURO per month, for post graduate students (doctor's degree) 3rd cycle
Not cover food
Not cover international and local transport.
The candidates must be prepared to support personally any other additional expenses
Eligibility Criteria
In to be considered for this scholarship, applicants must fulfill some criteria:
Applicants are citizens of non EU countries
Under this scholarship priority is given to citizens from non EU states with which Romania does not have cultural and education cooperation agreement
How to Apply / Download Scholarship Form / Documents Required
Applicants can apply for this scholarship, must follow some steps:
Applicants can apply online application system
Attach all necessary documents with application form:
Cover letter issued by the diplomatic mission
A dully filled in MFA application form
MNE application form
Authorized copies of the study documents
Authorized copies and authorized translation of the diploma supplement transcript for the studies done so far
Authorized copy and authorized translation of birth certificate
Authorized copy of passport
Medical certificate
CV
4 recent passport-type photos
Application files submitted by post or directly to the Ministry of Foreign Affairs (MFA).
Applications files should contain documents in English or French language.
Contact us:
Aleea Alexandru nr. 31, Sector 1, 011822 Bucharest
Phone: (40 21) 319.21.08; 319.21.25
Fax: (40 21) 319.68.62
E-mail:opinia_ta@mae.ro
Last Date to Apply / Deadline: 15th March (annual)
Official Website: Visit official website to get the further details
 http://www.mae.ro/en/node/10251