Royal Thai Government (RTG) Scholarships 2017 for National / Asian Students in Thailand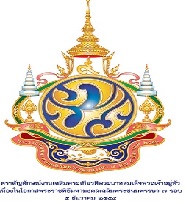 Masters / MS Scholarships 
Fully Funded Scholarships for National / Asian Students
2017 / 2018 Scholarships in Thailand
Royal Thai Government (RTG) Scholarships 2017
The Asian Institute of Technology (AIT) manages a number of Master's level scholarships provided by the Royal Thai Government (RTG) to qualified candidates with excellent academic qualifications from Thailand and other Asian countries applicants. A Full scholarship granted to qualified candidates with excellent undergraduate achievements in AIT.
Fields of Study / Subjects
Offered these fields at AIT:
School of Engineering and Technology (SET)
School of Management (SOM)
School of Environment
Resources and Development (SERD)
Other latest Scholarships in Thailand are also offered for different degrees and subjects all over the world.
Numbers of Scholarships
Many scholarships offered annually
Duration of Scholarships
24 months (02 years) for masters study
Scholarships Description / Details
AIT provides some facilities for students, these are:
Each scholarship award covers tuition fees
Accommodation
A bursary for living expenses in AIT's residential campus for 2 years master study
| | |
| --- | --- |
| Tuition and registration fees for 4 semesters | 752,000 Baht |
| Accommodation and bursary for living expenses for 22 months | 218,900 Baht |
| Total Value of Scholarship | ( ~ 30 Thai Baht = 1 USD) 970,900 Baht |
 Eligible Countries
Citizens of Asian countries:
Afghanistan, Bahrain, Bangladesh, Bhutan, Brunei, Cambodia, China, East Timor, India, Indonesia, Iran, Iraq, Israel, Japan, Jordan, Kazakhstan, Korea North, Korea South, Kuwait, Kyrgyzstan, Laos, Lebanon, Malaysia, Maldives, Mongolia, Myanmar (Burma), Nepal, Oman, Pakistan, Philippines, Qatar, Russia, Saudi Arabia, Singapore, Sri Lanka, Syria, Taiwan, Tajikistan, Thailand, Turkey, Turkmenistan, United Arab Emirates, Uzbekistan, Vietnam and Yemen
Eligibility Criteria
Applicants fulfill the following criteria:
Thai national or other nationalities in the Asian region
Graduated in related fields from an accredited institution
Have a good education record in a 4-year undergraduate program with CGPA above 3.5 or equivalent
High proficiency in English (a TOEFL score of 550 or equivalent)
Applicants can also take the AIT English Test administered by the AIT Language Center
How to Apply / Download Scholarships Form / Documents Required
To Apply for this Scholarship:
Contact us:
Email: rtg@ait.asia
Admissions and Scholarships Office
Asian Institute of Technology
O. Box 4, Klong Luang
Pathumthani 12120
THAILAND
Email: Admissions@ait.ac.th
Telephone:  + (66 2) 524 5000
Cable:  AIT-Bangkok
Fax:  + (66-2) 516 2126
Last Date to Apply / Deadline: 31st March (Annual)
Official Website: Visit official website for further details
http://www.ait.ac.th/admissions/Current_Scholarships/royal-thai-government/#.VjTk0rcrLIX