Samuel Face Inventor of Lightning Switch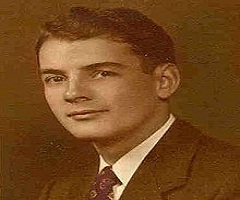 Biography of Samuel Face
Early Life
Samuel Face inventor of lightning switch was a very famous scientist and electrical engineer of America. He is known best for his invention of lightning switch and it can be said that this invention led him to be very famous scientist of the field of electronics. He was American by the nationality and descent pattern. He was born in the year of 1923 in the month of August on 2nd day and his place of birth was as City point which is located in Virginia in Unites States of America. His mother was there at the home of maternal grandparents of Samuel when he born.
Education
He started his initial education in a very young age and was very much competent student in school. He had moved to Norfolk Public Schools where he got his early education and studied for many years. After the completion of his initial but formal education of ten years, he was enrolled in Mathew Fontaine Maury High school for his graduation. He graduated from there and later on studied in two other universities. His new stay was as Old Dominion University which was known as William and Maury at that time. He earned his next degree from there and after that got admission in Massachusetts institute of Technology.
Career
As he had completed his formal education, so now he had to start his own career. He started it as a marine engineer and naval architect in a company and he worked there for more than four years. He got exposure of the field through this job and later on worked in many other companies and laboratories. His career is so diverse and dynamic that it if full of different kind of duties and jobs which shows his extra ordinary skills level.
Inventor of Lightning Switch
Samuel Face is widely credited as the inventor of lightning switch and it changed the dimension of modern wireless electronics in many different ways and manners. His interest in this field built later on and it can be said that this interest shuffle was the greatest and best shuffle of the twentieth century.
Lightning Switch
Lightning Switch is a special form of remote control which neither has any battery nor has any wire so simply it is a battery less and wireless kind of remote control which is used as a wireless light switch. This is a special form of remote control which does not need any outer form of energy to switch the different appliances or light. The method working in this remote control is that of energy conversion. When the button is pressed, the energy from the finger of user is converted into electrical energy to make it work.
Death
He died in the year of 2001 in the month of May on 2nd day. He was almost 78 years of age at the time of his death.