Samuel Irving Newhouse Founder of Advance Publications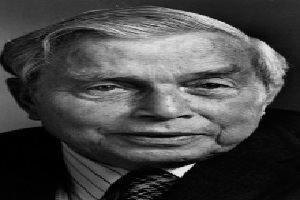 Biography of Samuel Irving Newhouse
Samuel Irving Newhouse basically gain his fame through media. And he was American by nationality.
Early Life
Samuel Irving Newhouse founder of Advance Publications was born in Manhattan, New York City, the United States of America on 24th May, 1895. He was the number first child of his parents from total of eight children. His parents were emigrants both from different areas and countries. His father was from Vitebsk, Belarus named Meier Neuhaus and his mother was from Austria Hungary Empire named Rose nee Arenfeldt. After coming to America his father changed his name according to American accent and culture to Meyer Newhouse.
His father studied to become a rabbi but due to poor health he was unable to complete his studies and remain unskilled and worked casually. His whole family migrated to Bayonne, New Jersey for better livelihood. There his mother worked for supporting the whole family. She worked by peddling linens. While his father was unable to work due to poor health and weakness, so in 1908 his father left the family and went to Connecticut for living with his sister.
Due to poor conditions of his family he stopped studying and joined a six-week course of bookkeeping at the Gaffrey School located in Manhattan. After doing that course he was able to secure a job of an office boy who worked for Hyman Lazarus, who was a police court judge, a lawyer and a politician resident of Bayonne. His hard work at that lawyer's office earned him a lot of respect and also a respectable seat of office manager when he was just sixteen years of age.
Personal Life
He married twice in his life span. The name of his first wife was Jane Franke who died on 1959. After her death he married again with Victoria Newhouse and this marriage doesn't sustain and break up in 2017. And he has total three children. The name of his brother is Donald Newhouse. And he gained fame due to his entry in Newspaper world.
Entry into Newspaper World
While his stay at the work place with Lazarus; both of them became very closer to each other. Lazarus acquired a newspaper named Bayonne Times as a replacement for legal fees from a client who was unable to pay him. That newspaper was not profitable and losing its market share due to lack of resources. Newhouse was asked by Lazarus to take that newspaper on track of profits and get some share in return. He realized that newspaper's backwardness was due to lack of advertisements and market share, and he really work hard for it and took that newspaper onto the path of profitability. Initially he was getting twenty percent of the share of the company but as the company continued to progress and increase in profits, his share also increased up to 50 percent. He also decided to study in the field of law in evening. He studied in the New Jersey Law School in 1916 and got a law degree from there. Although his carrier as a lawyer was very short because he lost a case and that cause so much humiliation for him and he paid full amount to his client which he promised.
Founder of Advance Publications
After a short carrier in law field he came back to his original field of newspapers. He took all his share and personal savings in 1922 from the previous newspaper and bought another newspaper with partnership of Lazarus. That time, the newspaper which he bought was also a backward newspaper and he bought 51 percent of shares. That was named as Staten Island Advance which he bought for $98,000. He worked on it and took it back on the track of profits. His partner Lazarus died in 1924 and he purchased the whole remaining 49 percent of share from his partner's widow and became a sole proprietor of the company. That Staten Island Advance was later on called as Advance Publications.
After its success he realized his potential of taking a firm onto the path of profitability so from then he purchased so many firms which were lacking behind and made them profitable.
Advance Publications
Advance Publications is a company of America in the field of media and publication house. It was named as Advance Publications after its owner acquired a newspaper named on Staten Island Advance. Its owner and founder was Samuel Newhouse.
Death
He died on 29th August in 1979 at the age of 84 years in New York City. The cause of his death was a stroke and his death body was buried in a cemetery named Baron Hirsch Cemetery built on Staten Island.