Sayajirao Gaekwad III Founder of Bank of Baroda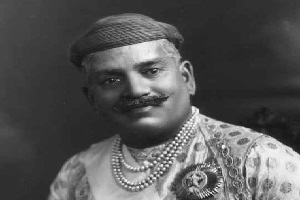 Biography of Sayajirao Gaekwad III
Early Life
Sayajirao Gaekwad III Founder of Bank of Baroda was born on 11th March, 1863 in Malegaon Tehsil Dist. Nashik. His real name was Shrimant Gopalrao Gaekwad. He was born into a Maratha family of Kavlana. His father was Meherban Shirmant Kashirao Bhikajrao who was the Maharaja of the state of Baroda.
Founder of Bank of Baroda
The Bank of Baroda was established on 20th July, 1908 by the Maharaja of Baroda Sayajirao Gaekwad III. This was established in the Princely State of Baroda, Gujarat, India. This bank after the fall of Maharaja System in India was nationalized by the Government of India on 19th of July, 1969. This was termed as a profit- making public sector bank (PSU) by the Government of India.
Bank of Baroda
Bank of Baroda is a financial institute of India. This is a bank owned by a state named Baroda in India. Its headquarters is based in Vadodara which was known as Baroda in previous times, Gujarat, India. This bank is the second largest bank of the country, first largest is the State Bank of India. This bank offers its services to corporate and retail customers through its branches which are spread in all over the country. The operations of this bank involved giving the money to corporate sectors and retail business as loan. In fiscal year 2012- 13 its business mounted up to 8,021 billion Indian rupees.
Death
He remained the Maharaja of the State of Baroda for 63 years of his life. After serving his state as the Maharaja, he died on 6th February, 1939. At the time of death he was 76 years of age. After him his grandson became the Maharaja of Baroda and his name was Fatehsighrao Gaekwad.