Scholarships for Algerian Students 2015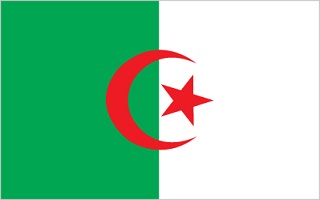 Intermediate / BS/ Bachelors / MS/ Masters / PhD / Doctoral / Post Doctoral Degrees
Study in: Algeria and Abroad
Scholarships for Algerian Students 2015
Algeria literacy rate is around about 78.7%. Algerian education  is free and officially compulsory for Algerians up to age 16. In Algeria Arabic language is used as the language of instruction during the first nine years of schooling for students. But, from the third year, French is taught language and it is also the language of instruction for science classes in Algerian schools. The Algerians students can also learn English, Italian, Spanish and German. The school offers two programs: general or technical program/subjects. In Algeria, there are 26 universities and 67 institutions of higher education, which must accommodate a million Algerians and 80,000 foreign students as well. The University of Algiers is the oldest university and it was established in 1879. University of Algiers provides education in many fields: law, medicine, science and letters. 25 of these universities, colleges and almost all of the institutions of higher education were established after the independence of the country. Most important universities of Algeria: University of Sciences, Technology Houari Boumediene, the University of Mentouri, University of Oran, University of Abou Bekr Belkaïd and University of Batna.
Scholarships are great way to promote education globally. This page is especially made to share scholarships for Algerian Students, home and international scholarships. Scholarships are a very good opportunity for deserving and hardworking and need based students. The scholarships are for different levels such as Intermediate Scholarships, Secondary School Scholarships, Bachelor Scholarships, BS Scholarships, MS Scholarships, Master Scholarships, PhD Scholarships, Graduate Scholarships, Undergraduate Scholarships, Doctoral Scholarships, Postdoctoral Scholarships  and Postgraduate Scholarships, Fellowships Scholarships etc. The details of each scholarship is provided on the links where you can find the subjects, eligibility criteria, how to apply and contact details to look for some scholarship award options you could be eligible for. Once you find that you fulfill all the conditions then prepare your documents and apply immediately.
International scholarships for Algerian Students 2015
International Scholarships for Algerian students want to pursue their education in foreign schools, colleges, institutes and universities under any foundation, government and university in any country. There are several international scholarships such as Erasmus Mundus Scholarships, University of Sussex (US) Scholarships, Boston University (BU) Scholarships, Victoria University Scholarships, TWAS-UPM Scholarships, and other famous and latest ones are provided at the link below.