Scholarships for Angolan Students 2015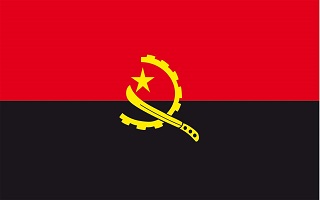 Intermediate / Bachelors  / B.Sc / Masters / M.Sc / PhD / Post Doctoral / Undergraduate / Graduate / Doctoral / Postgraduate Degrees
Study in: Angola and Abroad
Scholarships for Angolan Students 2015 
In Angola four year education is mandatory, primary education is free which start at age 7 and secondary education which start at age 11. Angola literacy rate is low 70.4%, 82.9% of males and 54.2% of women. Higher education provides in universities of Angola. After independence, the colonial Universidade de Luanda was renamed Universidade de Angola, and in 1979 Universidade Agostinho Neto (UAN). The Catholic Church founded in 1998, also in Luanda, the Universidade Católica de Angola (UCAN). With the passage of time , the UAN came to consist of about 40 faculties dispersed over most of the territory. in Angola, there are some privates universities. Like universities in Portugal, namely Universidade Lusíada, Universidade Lusófona and Universidade Jean Piaget, all of them in Luanda. Others were endogenous initiatives: Universidade Privada de Angola (Luanda and Lubango), Universidade Técnica de Angola (Luanda), Universidade Metodista (Luanda), Universidade Metropolitana (Luanda) and Instituto Superior de Ciências Sociais e Relações Internacionais (Luanda). The creation of an Islamic university in Luanda has been announced by Saudi Arabia.
Scholarships are great way to promote education globally. This page is especially made to share scholarships for Angolan Students,national and international scholarships. Scholarships are a very good opportunity for deserving and hardworking and need based students. The scholarships are for different levels such as Intermediate Scholarships, Bachelor Scholarships, Master Scholarships, PhD Scholarships, Graduate Scholarships, Undergraduate Scholarships, Doctoral Scholarships and Postdoctoral Scholarships etc. The details of each scholarship is provided on the links where you can find the subjects, eligibility criteria, how to apply and contact details to look for some scholarship award options you could be eligible for. Once you find that you fulfill all the conditions then prepare your documents and apply immediately.
International Scholarships for Angolan Students 2015
International scholarships for the Angola students who want to pursue their education in foreign schools, colleges, institutes and universities who are offering scholarships to Angola Students. There are many scholarships Such as, Erasmus Mundus Scholarships, Franklin Mosher Baldwin Memorial Scholarships, RMIT University Scholarships, National Research Foundation (NRF) Department of Science and Technology (DST) Scholarships, Leiden University Scholarships and other famous ones are provided at the link below.