Scholarships for Bolivians Students 2016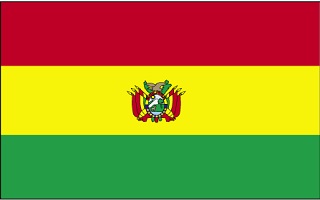 Intermediate / Higher  Secondary School / Bachelors / Masters / PhD / Post Doctoral Degrees
2016 / 2017 Scholarships in Bolivia and Abroad
Scholarships for Bolivia Students 2016
In 2008, Bolivia was declared free of illiteracy under the following UNESCO standards, , making it the fourth country in South America to attain this status. In Bolivia rural illiteracy levels remain high, even as the rest of the country areas becomes increasingly literate. Bolivia Government Provides 23% of its annual budget to educational expenditures. Bolivia has public and private universities. There are 8 public and only one private university in Bolivia. These are Universidad Mayor, Real y Pontificia de San Francisco Xavier de Chuquisaca USFX – Sucre, that are founded in 1624, Universidad Mayor de San Andres UMSA – La Paz, established in 1830, Universidad Mayor de San Simon UMSS – Cochabamba, 1832, Universidad Autónoma Gabriel René Moreno UAGRM – Santa Cruz de la Sierra (established in 1880), Universidad Tecnica de Oruro UTO – Oruro, founded in 1892; and Universidad Autónoma Tomás Frías UATF – Potosi, founded in 1892.
International Scholarships for Bolivians Students 2016
International scholarships are for the Bolivians students who want to pursue their education in foreign schools, colleges, institutes and universities who are offering exceptional scholarships to Bolivians Students on the basis of their excellent academic record. There are several international scholarships such as Perimeter Institute for Theoretical Physics (PSI) Scholarships, Maastricht University (UM) Scholarships, The University of Queensland (UQ) Scholarships, South Moravian Centre of International Mobility (JCMM) Scholarships, ENS de Lyon Scholarships, La Trobe University Scholarships, University of Essex Scholarships, Royal Commission Scholarships, International Peace Scholarships (IPS), FIG Foundation Scholarships and many other famous scholarships.