Scholarships for Bosnian and Herzegovina Students 2016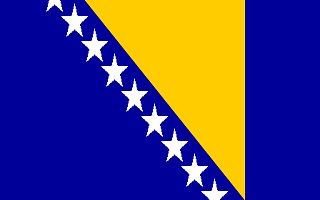 Matriculation / Intermediate / Bachelors / BS / BA / Masters / MS / MA / PhD / Post Doctoral Degrees
2016 / 2017 Scholarships in Bosnian and Herzegovina and Abroad
Scholarships for Bosnian and Herzegovina Students 2016
Education is divided up to three levels: Primary schools, Secondary levels, University education. Primary education is free from 6 to 15 years. In Bosnia and Herzegovina higher education has a long and rich tradition. The first School Sufi philosophy  for higher-education institution, that are established by Gazi Husrev-beg in 1531. In 1887, under the Austro-Hungarian Empire, a Sharia law school began a five-year program. In the 1940s the University of Sarajevo   became the city's first secular higher education institute in Bosnia and Herzegovina. In the 1950s post-bachelaurate graduate degrees became available in the many institute .  During the war many institute or universities damaged, but it was recently reestablished in partnership with more than 40 other universities. In Bosnia and Herzegovina, there are several other institutions of higher education, among them: University "Džemal Bijedić" of Mostar, University of Banja Luka, University of Mostar, University of East Sarajevo,University of Tuzla, American University in Bosnia and Herzegovina and the Academy of Sciences and Arts of Bosnia and Herzegovina. There are also many other several private and international higher education institutions, some of which are: Sarajevo School of Science and Technology, International University of Sarajevo, American University in Bosnia and Herzegovina, Sarajevo Graduate School of Business, International Burch University.
International scholarships for Bosnia and Herzegovina Students 2016
International Scholarships are for Bosnia and Herzegovina students who wish to pursue their education in foreign schools, colleges, institutes and universities. Who are offering exceptional scholarships to Bosnia and Herzegovina Students on the basis of their need base and excellent academic record. There are several international scholarships such as International Centre for Mathematics and Computer Science (CIMI) Scholarships, Rotterdam School of Management Erasmus University Scholarships, Axol Bioscience Scholarships, MAWISTA Scholarships, Cardiff University Scholarships, The Eiffel Scholarship (Campus France) and several other famous scholarships.