Scholarships for Dominican Republic Students 2016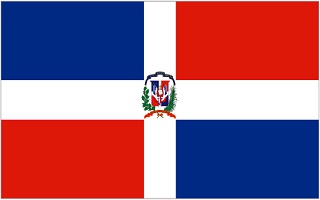 Intermediate / High Level Study / Bachelors / Undergraduate / Masters / Graduate/  PhD / Post Doctoral Degrees
2016 / 2017 Scholarships in Dominican Republic and Abroad
Scholarships for Dominican Republic Students 2016
Dominican Republic is a country on the island of Hispaniola. The Dominican Republic country has the ninth largest economy in Latin America and is the largest economy in the Caribbean and Central American region.  Dominican Republic has a big and old city Santo Domingo and Santo Domingo is also the capital of the country.   Peso (DOP) is the national currency in the state. The Dominican Republic has a close and friendly relationship with the USA and close relations with the other states of the Inter-American system. The Dominican Republic population is mostly Spanish speaking. In 2010 the Roman Catholic Religion was reported 68.9% population of the Dominican Republic. Baseball is the most popular sport in the Dominican Republic.
Total literacy of Dominican Republic is 87%, including 86.7% male and 87.2% female literacy rate. Education of Dominican Republic is free and mandatory at the elementary level, and secondary level education is not compulsory, however it is the duty of the State to offer it for free to Dominican Republic child. It is divided into four stages: preschool education (Nivel Inicial), primary education (Nivel Básico), secondary education (Nivel Medio) and higher education (Nivel Superior). In Dominican Republic the higher education system provides in institutes and universities. The institutes offer courses of a higher technical level. The universities offer technical careers, undergraduate and graduate programs; these are regulated by the Ministry Higher Education, Science and Technology. Estimated population in 2015 was 9,980,243.
International Scholarships for Dominican Republic Students 2016
International scholarships are for the Dominican Republic students who want to pursue their education in foreign schools, colleges, institutes and universities. There are several international scholarships provided for Dominican Republic students by different countries such as NABA International Academy of Arts and Design Scholarships, National University of Ireland Scholarships, Taiwan Government ICDF's Scholarships, Global Sustainable Electricity Partnership (ESED) Scholarships, Global Scholarships Program Catholic University of Korea, The University of Amsterdam Scholarships, A*STAR Undergraduate Scholarships and many other are given in the link.