Scholarships for French Students 2016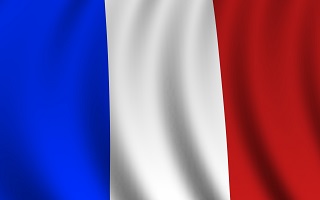 Intermediate / Bachelors / Masters / PhD / Post Doctoral Degrees
2016 / 2017 Scholarships in France and Abroad
Scholarships for French Students 2016
Literacy rate is 99%, Male literacy rate 99% and also female literacy rate 99% in France. Primary and secondary school education run by the Ministry of National Education in France. In France the schooling system is centralized, and has three tier model system, primary school education, secondary school education, and higher school education system. The Programme for International Student Assessment, coordinated by the OECD, ranking France's education system as the 25th best in the world. In France Higher education is divided between public universities and the prestigious and selective Grandes ecoles. In higher education the fees is very low. In France the health insurance for students is free at the age of 20.
This page is especially made to share scholarships for French Students and international scholarships. The scholarships are for different levels such as intermediate, bachelors, masters and PhD etc. The details of each scholarship is provided on the links where you can find the subjects, eligibility criteria, how to apply and contact details to look for some scholarship award options you could be eligible for. Once you find that you fulfill all the conditions then prepare your documents and apply immediately. You can get the scholarships alerts by subscribing at reserachpedia.info
Scholarships in France 2016
Local/home scholarships are for French students who want to pursue their education in different schools, colleges and universities and institutions of France. There are several local/home scholarships such as Ecole Normal Superior (ENS) France Scholarships, Civil Society Leadership Awards (CSLA) Scholarships, Erasmus Mundus Scholarships, French Embassy Scholarships for South African & Lesotho Students, Franklin Mosher Baldwin Memorial Scholarships, Paris-Saclay University Scholarships, INSEAD Bischoff Family Organization Scholarships for Southern Africa and South-East Asia Students, World Bank Robert S. McNamara Scholarships, Foundation Fyssen Scholarships, Sciences Po Paris Scholarships, International Fashion Academy (IFA Paris) Scholarships are famous ones.
International Scholarships for French Students 2016
International scholarships are for the French students who want to pursue their education in foreign schools, colleges, institutes and universities who are offering scholarships to French Students on the basis of their excellent academic record. Such as, Macquarie University Scholarships, Biozentrum University of Basel Scholarships, International Fashion Academy (IFA Paris) Scholarships, Utrecht University Scholarships, Wells Mountain Foundation (WMF) Scholarships and other famous ones are provided at the link below.