Scholarships for Lithuanian Students 2015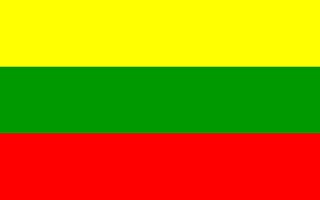 Intermediate / BS / Bachelors / MS / Masters / Postgraduate / PhD / Doctoral Degrees
Study in: Lithuania and Abroad
Scholarships for Lithuanian Students 2015
The total literacy rate of Lithuania is 100%. In Lithuania the education system is overseen by the Ministry of Education and Science of the Republic of Lithuania, which proposes national educational policies and goals. Education in Lithuania is free and compulsory from the age of 6 or 7 to 16 years old. In Lithuania, Pre-tertiary education is categories into 4 main levels/stages: Pre-school education from 5 or 6 years, Pre-primary education for 1 year, from age between  5 to 7, primary education for 4 years, from age 6 to 11 years, basic education for 6 years, between age 10-17, upper secondary education for 2 years, from age 16-19. In Lithuania tertiary education can be divided into 2 stages:  university and colleges. Universities offer an academic education leading to international Bachelor-Master-Phd degrees. Colleges offer vocational Education. Vilnius University is the oldest and largest university of Lithuania. It was established in 1579. In Lithuania. there are 15 public universities , 6 private institutions, 16 public colleges, and 11 private colleges. Kaunas University of Technology is the largest technical university/institute and the 2nd largest university in Lithuania. Many other universities includs Lithuanian University of Health Sciences, Lithuanian Academy of Music and Theatre, Lithuanian University of Educology, Vytautas Magnus University, Mykolas Romeris University, Lithuanian Academy of Physical Education, Vilnius Gediminas Technical University, The General Jonas Zemaitis Military Academy of Lithuania, Klaipėda University, Lithuanian Veterinary Academy, Lithuanian University of Agriculture, Šiauliai University, Vilnius Academy of Art, and LCC International University.
This page is especially made to share scholarships for national and international scholarships in Lithuania. The scholarships are for different levels such as intermediate Scholarships, BS Scholarships, MS Scholarships and PhD Scholarships,postdoctoral Scholarships, , Doctoral Scholarships and Research Scholarships etc. The details of each scholarship is provided on the links where you can find the subjects, eligibility criteria, how to apply and contact details to look for some scholarship award options you could be eligible for. Once you find that you fulfill all the conditions then prepare your documents and apply immediately.
International Scholarships for Lithuanian Students 2015
International scholarships for the Lithuanian students who want to pursue their education in foreign schools, colleges, institutes and universities who are offering scholarships for Lithuanian students. Such as, Fulbright Scholarships, Australian Government Scholarships,The Leakey Foundation's Research Grants 2015,Danish Government Scholarships and Sri lanka Government Scholarships, Erasmus Mundus Scholarships, Franklin Mosher Baldwin Memorial Scholarships, World Bank Robert S. McNamara Scholarships, Killam Trust Scholarships, Vanier Canada Graduate Scholarships, CAS-TWAS President's Scholarships and other famous ones are provided at the link below.