Scholarships for Malaysian Students 2015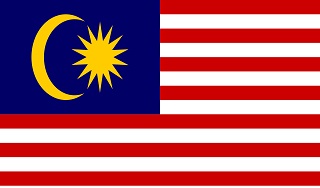 Intermediate / A-Level / O-Level / Bachelors / BS / MS / Masters / PhD / Post Doctoral Degrees
Study in: Malaysia and Abroad
Scholarships for Malaysian Students 2015 
Total literacy rate is 95% , male rate is 95% and also female rate is 95% in Malaysia.  Education in Malaysia is controlled by the Ministry of Education. However education in Malaysia is the responsibility of the federal government, each state and federal territory has an Education Department to co-ordinate educational matters in its territory. In Malaysia the education system is divided into 5 steps: preschool education system, primary education system, secondary school education system, post-secondary school education system and tertiary education system. Public school system provides free education for all Malaysians. Primary school education is compulsory for every one in Malaysia.  In Malaysia apart from national schools, there are other types of schools: Islamic religious schools and Chinese independent high schools. Now there are 37 private universities, 20 private university colleges, seven foreign university branch campuses and 414 private colleges in Malaysia.
Scholarships are great way to promote education globally. So, this page  is especially made to share scholarships national and international scholarships for Malaysian Students. The scholarships are for different levels such as Higher Secondary School Scholarships, Secondary School Scholarships, Bachelor Scholarships, Master Scholarships, PhD Scholarships, Graduate Scholarships, Undergraduate Scholarships, Postdoctoral Scholarships etc. The details of each scholarship is provided on the links where you can find the subjects, eligibility criteria, how to apply and contact details to look for some scholarship award options you could be eligible for. Once you find that you fulfill all the conditions then prepare your documents and apply immediately.
Scholarships in Malaysia 2015
Local/National scholarships for Malaysian Students who want to pursue their education in different schools, colleges and universities. There are many scholarships such as Malaysian Technical Corporation Program (MTCP) Scholarships, Human Life Advancement Foundation Scholarships, Shell Malaysia Scholarships, Star Education Fund Scholarships, Yayasan UTP Malaysia Scholarships, Franklin Mosher Baldwin Memorial Scholarships, World Bank Robert S. McNamara Scholarships, Malaysian Government (CSFP) Scholarships, Malaysian Security Commission (SC) Scholarships, Maybank Foundation Scholarships, Yayasan Sime Darby (YSD) Scholarships, Biasis Watunku Abdul Rahman (BWAR) Scholarships, Wells Mountain Foundation (WMF) Scholarships, Yayasan Cemerlang Scholarships and other famous are provide at the given link.
International Scholarships for Malaysian Students 2015
International scholarships for the Malaysian students who want to pursue their education in foreign schools, colleges, institutes and universities who are offering scholarships Such as, Fulbright Scholarships, Macquarie University Scholarships, Radboud University Scholarships, International Fashion Academy (IFA Paris) Scholarships and other famous ones are provided at the link below.