Scholarships for Poles Students 2015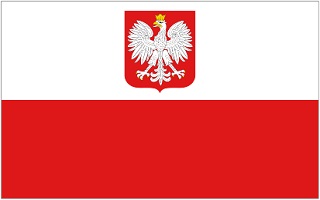 Intermediate / Bachelors / Undergraduate / Masters / Graduate / PhD / Postgraduate / Doctoral / Post Doctoral Degrees
Study in: Poland and Abroad
Scholarships for Poles Students 2015
The  Commission of National Education was established in 1773 in Poland, was the world's first state ministry of education.After that Poland became one of the most educated countries in Europe. Education in Poland is compulsory start at the age of 5 or 6. Poland education is divide in 3 levels: Elementary, Secondary education and  higher education. There are 500 university-level institutions for higher education in Poland.  The Jagiellonian University is the oldest of Poland and 19th oldest university in the world. It was founded in 1364 by King Casimir III. There are 18 fully accredited traditional universities in Poland. There are twenty technical universities, nine independent medical universities, five universities for the study of economics, nine agricultural academies universities, three pedagogical universities, a theological academy and three maritime service universities.
Scholarships are great way to promote education globally. This page is especially made to share scholarships for Poles Students. Scholarships are a very good opportunity for deserving and hardworking students. Here, they can find both local,national and international scholarships. The scholarships are for different levels such as Higher Secondary School, Secondary School, BS, BA Scholarships, MS, M.Phil, MA Scholarships, PhD Scholarships, Graduate Scholarships, Undergraduate Scholarships, Doctoral Scholarships and Postdoctoral Scholarships. The details of each scholarship is provided on the links where you can find the subjects, eligibility criteria, how to apply and contact details to look for some scholarship award options you could be eligible for. Once you find that you fulfill all the conditions then prepare your documents and apply immediately. You can get the scholarships alerts by subscribing at reserachpedia.info
International scholarships for Poles Students 2015
International Scholarships for poles students want to pursue their education in foreign schools, colleges, institutes and universities for international students. There are several international scholarships for Poles students such as Erasmus Mundus Scholarships, Franklin Mosher Baldwin Memorial Scholarships, World Bank Robert S. McNamara Scholarships, Wells Mountain Foundation (WMF) Scholarships, University College London (UCL) Scholarships, University of British Columbia Scholarships, Romanian Government Scholarships and University of Oxford Scholarships and other famous and latest ones are provided at the link below.