Singapore Government Scholarships 2017 for International Students in Singapore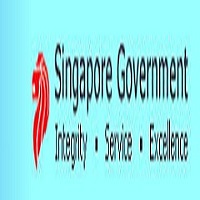 PhD Scholarships 
Fully Funded Scholarships for International Students
2017 / 2018 Scholarships in Singapore
Singapore Government Scholarships 2017
Singapore Government (SING) is offering scholarships for international students. These SINGA is offered for those students who want to pursue their PhD degree in the universities of Singapore. SINGA award is given to international students with excellent academic record.
Field of Study / Subjects
Applicants can choose these fields under the Singapore Government scholarships
Other latest Scholarships in Singapore are also offered for different degrees and subjects all over the Singapore.
Number of Scholarships
About 240 awards are offered per year under the Singapore Government scholarships
Duration of Scholarship
4 years for PhD study program
Scholarship Description / Details
SINGA is offering many grants for the applicants, which are given as follows:
Full support of tuition fees
Stipends – S$2,000 per month (S$24,000 per annum), to be increased to S$2,500 per month (S$30,000 per annum) after passing Qualifying Examinations
One-time S$1,000 settling-in allowance
One-time airfare grant of S$1,500
Estimated cost of living in Singapore


Items
Per Student Per Month (SGD)
Food
– University Canteens
– Meals outside Campus
250 – 350
450 – 600
Accommodation (based on single room)
– On Campus1
– Off Campus
400 – 700
600 – 1000
Transport Expenses (local)
100 – 150
Other Expenses (stationery, toiletries, laundry, recreation, etc)
400 – 500
Total Estimated Cost of Living
1,400 – 2,000
Eligibility Criteria
In order to be considered as eligible for the SINGA, applicants should possess following eligibility criteria:
Open to all international students all over the world
Graduates with a passion for research and excellent academic results
Good skills in written and spoken English
Good reports from academic referees
No age limit for PhD degree
How to Apply / Download Scholarship Form / Documents Required
Applicants, who want to apply for the SINGA scholarship:
Accept online application Click here
Uploading following documents during online application:
Identity card or Passport
A recent passport-sized photo in JPEG/PNG format
Bachelor's Academic Transcripts
Bachelor's Degree Scroll or a letter of certification from the university
Master's Academic Transcripts
Master's Degree Scroll, if any or a letter of certification from the university
2 recommendation reports
GRE / IELTS / TOEFL / SAT I & II / GATE results
Contact us:
Email:  singa_enquiries@a-star.edu.sg
A*STAR Graduate Academy
Agency for Science, Technology and Research
20 Biopolis Way
#08-01 Centros
Singapore
Tel: (65) 6826 6111
Fax: (65) 6777 1711
Last Date to Apply / Deadline: 1st June (annual)
Official Website: Just go the following link for more info
https://www.a-star.edu.sg/singa-award/