Star Education Fund Scholarships 2017 for National Students in Malaysia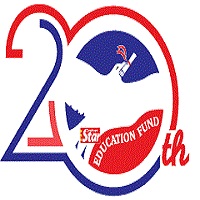 Undergraduate Scholarships 
Fully Funded Scholarships for Malaysian Students
2017 / 2018 Scholarships in Malaysia
Star Education Fund Scholarships 2017
The Star Education Fund of Malaysia (SEF) is offering scholarships for local students of Malaysia. These scholarships are for those students who want to pursue their studies of undergraduate degree in different universities attached with SEF. These scholarships are focusing on highly intellectual Malaysian students in order to provide them the proper opportunities for their studies.
Field of Study / Subjects
Applicants can choose any field for their studies of undergraduate study which is offered in different universities.
Other latest Scholarships in Malaysia are also offered for different degrees and subjects all over the Malaysia.
Number of Scholarships 
Many numbers of awards are offered under this scholarship.
Duration of Scholarship
standard duration for undergraduate study
Scholarship Description / Details
This scholarship is offering many grants, which are given as follows.
Scholarship will cover the basic expenditure of students related to academics.
University charges
Tuition fees
Books allowance
Other such charges
Eligibility Criteria
In to be considered for this scholarship, applicant must be:
Malaysian citizens
25 years of age as at 1st January 2017
Excelled in extra-curricular activities & active in sports
Not bonded to or in receipt of any financial aid or awards from other educational institutions or organizations.
For Foundation / Diploma courses, applicants must possess reasonably good results in the SPM / UEC or equivalent
For the Degree / Masters courses, applicants must possess reasonably good results in the STPM / A-Level / UEC or equivalent
How to Apply / Download Scholarship Form / Documents Required
Applicants, who want to apply for the scholarship offered by SEF:
Download the application form
Attach all necessary documents
Photographs of applicants
SPM /STPM / A-Level or other Equivalent qualification certificates
Testimonials and record of participation in extra curricular activities
Supporting documents of financial statement
Birth Certificate
Only short listed candidates will be called for interview.
An application form, please download form or submit a stamped (60 sen) self-addressed envelope (25cm x 30cm) to:
Manager
The Star Education Fund
c/o Star Publications (M) Bhd
Menara Star
15 Jalan 16/11 Section 16
46350 Petaling Jaya Selangor
Contact us:
Email: edufund@thestar.com.my
Tel:  03-7967 1388 ext. 1642 / 1643
Last Date to Apply / Deadline:  30th March (annual)
Official Website: Visit official website to get further details
http://sites.thestar.com.my/edufund/tier2/