Susumu Tachi Inventor of Optical Camouflage System (OCS)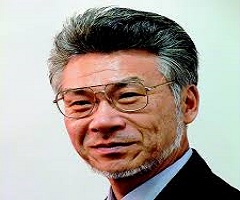 Biography of Susumu Tachi
Early Life
Susumu Tachi inventor of Optical Camouflage System (also known as OCS) is a very well-known scientist and inventor. He is known best for his invention of Optical Camouflage System and Robotics and these inventions made him a pioneer of the field of physics and robotic sciences. He is Japanese by the nationality and descent pattern.  He was born in the year of 1946 in the month of January on 1st day and his place of birth was Japan. He is a robotics engineer by the profession and is considered a very authentic physicist too.
Education and Career
He started his formal education in a young age after the completion of his initial studies, he moved to the University of Tokyo. He got admission in the BE degree in mathematical engineering and information physics and earned it in the year of 1968. He continued his education in the same university and MS in 1970 from there. Later on, after three years of advanced study, he was awarded the doctorate degree in the same field, in the year of 1973, from the University of Tokyo.
Inventor of Optical Camouflage System
As Susumu Tachi had earned his doctorate degree in the field of mathematical engineering and information physics, he joined the Graduate School of Media Design which was affiliated with the Kelo University. Working over there, he continued with his research and invented numerous things. Later on, in the year of 2003, he came up with the invention of the Optical Camouflage System.
Optical Camouflage System
Optical Camouflage System is also termed as OCS and is a special form of system which is used for some specific kinds of purposes. It was invented in the year of 2003 by the very famous scientist of Japan; Susumu Tachi. Optical Camouflage system was the invention which led him to be a famous scientist. The OCS is a system which is used by someone to become invisible optically from other people and the result comes as that other people can't see that person. This is a special form of dress designed with the rules of optics followed in it and it results for the optical camouflaging of anyone.
Current Situation
Currently, he is 68 years of age and is still enlightening the world with his remarkable work in his field. He is best known for his inventions.