Ted Arison Founder of Carnival Corporation and plc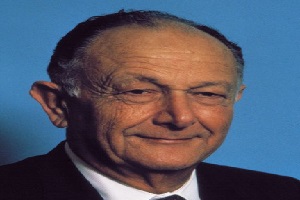 Biography of Ted Arison
Ted Arison was basically a businessman who was Israeli. He contributed in the field of business and gain much respect and fame in short period of time and after that he died at the age of 75.
Early Life
Ted Arison founder of Carnival Corporation and plc was born on 24th February 1924 in Theodore Arisohn in Tel Aviv which came under the British Mandate of Palestine of that time. His father was a multi-millionaire and was an owner of a big company. He got his early education from the local schools. He went to the American University of Beirut and studied in the field of commerce and economics. He participated in the World War II from the side of British Army as the member of the Jewish Brigade.
Early Career
He joined British army in 1940 and after serving country for five years he leave army. After the World War II when Israel sake independence he became an officer in the IDF and achieved the rank of Lieutenant Colonel. He also remained the manager of a shipping company for several years.
Personal Life
He has three children Shari, Micky and Michael.  And he married twice first he married to Mina Wasserman and after her he married to Marilyn "Lin" Hersh. And he has nationality of three countries including Israel, America and Palestine.
Founder of Carnival Corporation and plc
He was very much frustrated from the lack of opportunities of business where he lived so he moved to the United States for doing business in 1952. After the struggle of so many years he was able to create his own company of ships with the name of Carnival Cruise Lines in 1972 which was proved to be the success for him later on.
Carnival Corporation and plc
Carnival Corporation is a multinational British-American company in the field of cruise and ship building company. This company is being operated in two countries which are England and the United States of America. The headquarters of this company is located in Carnival Place, Florida, United States. There is also a sales office which is located in Southampton, Hampshire, England with the name of Carnival House. The main products of this company are ships. As far as ranking is concerned this company is regarded as the largest company of the world in terms of cruise ship operator. This company is listed in stock exchanges of two countries which make that company as dual listed.
Death
He died on 1st October 1999 at the age of 75.