The OPEC Fund for International Development (OFID) Scholarships 2017 for International Students in Any Country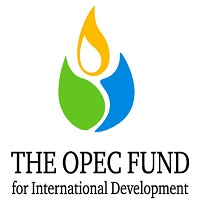 Masters / MS Scholarships 
Fully Funded Scholarships for International Students
2017 / 2018 Scholarships in Any Country
The OPEC Fund for International Development (OFID) Scholarships 2017
The OPEC Fund for International Development (OFID) is offering scholarships for international students except OFID member countries (Algeria, Ecuador, Gabon, Indonesia, Iran, Iraq, Kuwait, Libya, Nigeria, Qatar, Saudi Arabia, United Arab Emirates, and Venezuela). These scholarships are offered for those applicants who want to pursue their master degree in any country.
Fields of Study / Subjects
Applicants select a subject of study, such as:
Economics of development
Poverty reduction
Energy and sustainable development
Environment (desertification)
Science
Technology
Other latest Scholarships in Any Country are also offered for different degrees and subjects all over the World.
Numbers of Scholarships
Total 4 awards are offered by the OFID in any country
Duration of Scholarships
OFID offered scholarships funds for maximum one year
Scholarships Description / Details
The OFID scholarships cover:
Tuition fees, including any supplementary examination fees
Health Insurance
A monthly allowance to cover living expenses
Books
Accommodation
Pay for travel costs from the nearest airport to the student's place of residence
The winners of the OFID Scholarship Award will receive a scholarship of up to US$50,000
Eligibility Criteria
Applicants must be between the ages of 23-32
Must have obtained or be on the verge of completing their undergraduate degree with a Baccalaureate from an accredited college/university, or its equivalent
Must have a minimum cumulative GPA of 3.0 or higher on a 4.0 rating system, or its equivalent
Must be a national of a developing country (except OFID member countries: Algeria, Ecuador, Gabon, Indonesia,  Iran, Iraq, Kuwait,  Libya, Nigeria, Qatar, Saudi Arabia, United Arab Emirates, Venezuela)
How to Apply / Download Scholarships Form / Documents Required
Applicants must complete the on-line application
Required documents:
A completed on-line application form
A scanned copy of the applicant's passport
A scanned copy of the last university degree or certificate
A scanned letter of acceptance from chosen educational institution, confirming your admission, subject of study and duration of the Master's degree program (must not exceed one year)
A proof of meeting any prerequisites, including language proficiency
A short essay – of about 500 words in English
Two letters of recommendation
Curriculum Vitae (CV)
Contact us:
Last Date to Apply / Deadline: 1st May (Annual)
Official Website: Visit official website of the foundation
http://www.ofid.org/FOCUS-AREAS/Beyond-the-scope/Scholarship-Award