The University of Sydney MS / PhD Scholarships 2017 for International Students in Australia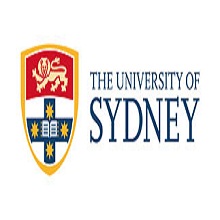 Masters / MS / PhD Scholarships 
Fully Funded Scholarships for International Students
2017 / 2018 Scholarships in Australia
The University of Sydney Scholarships 2017
The University of Sydney offers international scholarships for Master's and PhD in different fields of study. The University of Sydney invites candidates who are eligible to undertake a Postgraduate Research Degree or Master's by Research program at this University to apply for the University of Sydney International Research Scholarship (USydIS).  The objective of the USydIS is to attract top quality international postgraduate students to undertake research projects which will enhance the University's research activities.
Field of Study / Subjects
Open to all research disciplines (but would depend on Faculty)
Other latest Scholarships in Australia are also offered for different degrees and subjects all over the Australia.
Number of Scholarships
About 200 numbers of awards are offered under this scholarship scheme
Duration of Scholarship
Standard duration for Masters and PhD program
Scholarship Description / Details
The University of Sydney provides:
Cover tuition fees
Living allowance for up to three years with a possibility of one semester's extension for PhD students
Eligibility Criteria
To be eligible for a USydIS, you must:
Be an international student commencing full-time enrolment in a higher degree
Be a student undertaking study in a subject area identified by the university as within the areas of its research concentration.
Not hold a research qualification regarded to be equivalent to an Australian research doctorate or, if undertaking a research master's degree, not hold a research qualification regarded to be equivalent to an Australian research masters.
Not be receiving a scholarship for which course tuition is a component under any other scholarship scheme to which the Australian government makes a substantial contribution.
For details on Scholarship Selection, please refer to the Supplementary information for research scholarship applicants
How to Apply / Download Scholarship Form / Documents Required
No separate application for a USydIS Scholarship is necessary.
Applicants who wish to be considered for the USydIS awards May indicate this by completing the relevant section of the Postgraduate Research Application Form
Applications must be received by the International Student Office
Contact us:
Level 5, Jane Foss Russell Building (G02)
University of Sydney, 160 City Road
Darlington Campus, University of Sydney
Ph: +61 2 8627 8112
Fax: +61 2 8627 8485
Email: scholarships.officer@sydney.edu.au
Last Date to Apply / Deadline: 31st July (annual)
Official Website: Visit official website, to find more details
http://sydney.edu.au/scholarships/prospective/international_postgraduate_scholarships.shtml#usi