Thomas Parry Founder of EID Parry Limited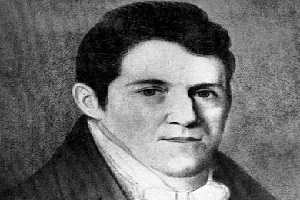 Biography of Thomas Parry
Biography of Thomas Parry
Early Life
Thomas Parry founder of EID Parry Limited was born in Wales in 1768. His parents were Anne Vaughan and Edward Parry. He was a merchant by profession. He used to come to British India for trading purpose.
Founder of EID Parry Limited
As mentioned earlier that he was a merchant and used to trade in the British India. For the purpose of trading he came to a part of South India which is called as Chennai. He was a very good observer, and he snatched the potential of doing business there from environmental conditions. He started investing in business and commerce of India. In late 1780s he started a company of piece goods and banking in locality of Chennai which went very famous and he became a business tycoon of Chennai. He founded that company on 17th of July, 1787 with the name of EID Parry Company. Parry's Corner which is a central business district in Chennai, India was named in his honor after him.
EID Parry Limited
EID Parry Limited is a company of India in its public sector. It's headquarter is located in Chennai, South India. This company is doing business for more than two hundred and twenty five years, which makes it as one of the oldest companies of India. This company's products included fertilizers which were firstly introduced by the company in subcontinent of India in 1906.
Currently the product line of the company is totally different and now it is dealing in the manufacturing of bio- products and sugar throughout the country. The name Parry is the oldest mercantile name which is being survived in the history of Indian Subcontinent.
Death
After doing his business in Chennai, India he became very famous and he died in 1824.