Tianjin University Bachelor Scholarships 2017 for International Students in China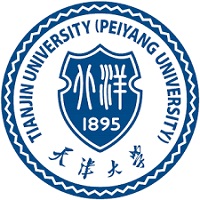 Bachelor / BS Scholarships
Partial / Fully Funded Scholarships for International Students
2017 / 2018 Scholarships in China
Tianjin University Bachelor Scholarships 2017
Tianjin University is offering International Scholarships of bachelor Program in Chemical Engineering (ISBCE). These scholarships are offered for those applicants who want to study in Tianjin University in China.
Fields of Study / Subjects
ISBCE is available to study in School of:
Chemical Engineering
Technology
Other latest Scholarships in China are also offered for different degrees and subjects all over the China.
Number of Scholarships
Total 25 scholarships
15 full scholarships
10 partial scholarships that support the international students
Duration of Scholarships
Four years for a bachelor's degree
Scholarships Description / Details
The full scholarship (RMB 48, 800) provides:
Tuition fees of full time for a bachelor's degree (RMB 20, 000 per year)
Part of living allowance (RMB 2,400 per month)
The partial scholarship (RMB 36, 800) provides:
Tuition fees for a bachelor's degree (RMB 20,000 per year)
Part of living allowance for four years (RMB 1,400 per month)
Eligibility Criteria
The scholarship will offer to those applicants who:
Non-Chinese citizens
Must have a good health
Have high school diploma or certificate with good academic standing
Must be over the age of 18 and under 35 years at the time of application
How to Apply / Download Scholarships Form / Documents Required
Click here to download the Application form
Click here to download the Application form for TJU International Students Scholarship
A recent/Current photo
Certificate of the highest diploma
Academic transcripts
Photocopy of passport
HSK certificate (a minimum requirement of HSK 4 Score 180 or above) (In case of Chinese language)
English certificate of TOEFL (Score 80 or above), or IELTS (Score 6.0 or above)
Certificate of Non-Criminal Records
Contact us:
Address:  International Admissions Office (Room 207 in No.10 East Building)
School of International Education Tianjin University
No.92, Weijin Road, Nankai District, Tianjin, China
Zip code: 300072
Tel: 0086-22-27406691 Fax: 0086-22-27406147
E-mail: iso@tju.edu.cn
Website: http://www.tju.edu.cn/sie/ or http://www.tju.edu.cn
Last Date to Apply / Deadline: 15th May (Annual)
Official Website: See the official link to find more information
http://www.tju.edu.cn/sie/en/jxj/zxjxj/201602/t20160223_270495.html