Transilvania University Scholarships 2017 for International Students in Romania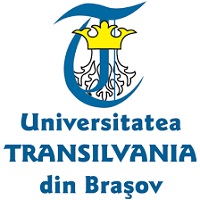 Bachelors / BS / Masters / MS / PhD Scholarships 
Fully Funded Scholarships for International Students
2017 / 2018 Scholarships in Romania
Transilvania University Scholarships 2017
Transilvania University is offering scholarships for international students from non EU or non EEA countries. These scholarships are offered for undergraduate, postgraduate (master and PhD) applicants who want to pursue their degree at the Transilvania University in Romania. These scholarships are offered for attracting highly qualified international students which will enhance the quality of education.
Field of Study / Subjects
Transilvania University scholarships are awarded in any fields offered by the university
Other latest Scholarships in Romania are also offered for different degrees and subjects all over the Romania.
Number of Scholarships
10 (ten) scholarships are available for international students from non EU or non EEA countries
Duration of Scholarship
Transilvania University scholarship is offered annually during the full time of undergraduate, masters or PhD studies
Scholarship Description / Details
The value of the scholarship is of 600 lei / month
Covers the tuition fees (including admission / completion fees)
Free accommodation in the university's dormitories
The travel expenses will be covered by the candidate
Eligibility Criteria
The candidate must fulfill the following conditions for this scholarship:
Fill in the online application form
The candidate's professional results
The quality of the letter of motivation
The quality of the CV
The letters of recommendation presented
How to Apply / Download Scholarship Form / Documents Required
Online Application Form
The application file must contain the following documents (in pdf format):
Attesting previous degrees/transcripts and diplomas
Curriculum Vitae CV (Europass format)
Letter of motivation (maximum one page)
Three (3) letters of recommendation
Complete application file submit via email at:  international.office@unitbv.ro
All documents must be written or translated into English
After the due date application will not be considered
Contact us:
The Office for International Cooperation
Rectorate Building, Room 219
Email: international.office@unitbv.ro
Tel: +40 268 477384; fax: +40 268 476172
Last Date to Apply / Deadline: 28th April (annual)
Official Website: Visit official website to get the further details
http://www.unitbv.ro/en/academica.aspx