University of Bologna Scholarships 2017 for International Students in Italy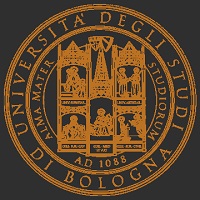 Undergraduate / Postgraduate Scholarships 
Fully Funded Scholarships for International Students
2017 / 2018 Scholarships in Italy
University of Bologna Scholarships 2017
University of Bologna is offering scholarships for international students all over the world. These scholarships are offered for those applicants who want to pursue their undergraduate and postgraduate study program at the University of Bologna in Italy. This scholarship is awarded to deserving international students in Italy.
Field of Study / Subjects
Applicants can choose any fields for undergraduate and Postgraduate Degree program under this scholarship.
Other latest Scholarships in Italy are also offered for different degrees and subjects all over the Italy.
Number of Scholarships
About 40 numbers of awards are offered under this scholarship every year.
8 for First Cycle and Single Cycle degree programs and 40 for  Second Cycle degree programs
Duration of Scholarship
Standard duration for undergraduate and postgraduate
Scholarship Description / Details
University of Bologna scholarships provide many grants for the applicants, these grants are:
Grant worth annually €11,059 gross (Unibo action 2)
Eligibility Criteria
In to be considered for this scholarship, applicants must fulfill some criteria:
Apply for Unibo Action 2 if:
A valid qualification for access to your chosen Degree Program, issued by an Institution outside of the Italian system
SAT (if you are interested in registering in a First or Single Cycle Degree Program)
GRE (if you are interested in registering in a Second Cycle Degree Program)
The codes needed to send test scores to the University of Bologna are:
SAT: 6993
GRE: 7850
How to Apply / Download Scholarship Form / Documents Required
To apply for this scholarship:
Applicants can apply online application system or
Download application from main site
Attach all necessary documents with application form.
Contact us:
Via Filippo Re 4 40126 Bologna Italy
Telephone: +39.051.2099529
+39.051.2099291
+39.051.2099510
+39.051.2099507
Fax: +39.051.2086113
email: internationaldesk@unibo.it
Last Date to Apply / Deadline: 31st March (annual)
Official Website: Just go the following link for more details about the scholarship 
http://www.unibo.it/en/services-and-opportunities/study-grants-and-subsidies/grants-for-international-students-unibo-action2