University of Brescia Scholarships 2017 for International Students in Italy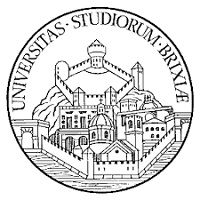 Master / MS Scholarships 
Fully Funded Scholarships for International Students
2017 / 2018 Scholarships in Italy
University of Brescia Scholarships 2017
University of Brescia is offering scholarships for international (Non-Italian) students. These awards are offered for those 10 international excellent students who want to seek their master study at the University of Brescia in Italy. The total number of awards may be increased in the event of receiving additional funding.
Fields of Study / Subjects
University of Brescia is offering master scholarships in the following fields:
Communication Technologies and Multimedia
Civil and Environmental Engineering
Management (International Business curriculum)
Science and Technology for Population Health and Wealth
Other latest Scholarships in Italy are also offered for different degrees and subjects all over the Italy.
Numbers of Scholarships
Total 10 (ten) scholarships are available for this year
Duration of Scholarships
Full time scholarship, so the duration is 2 years for master program
Scholarships Description / Details
Each scholarship amount is € 5,500.00 including taxes
Eligibility Criteria
In order to be eligible for the University of Brescia scholarship, you must meet the following requirements:
Applicants must hold a 3-year minimum bachelor degree outside the Italy with the excellent academic record from an accredited institute
These scholarships are open for only international students (Non-Italian)
Must have Certification of English proficiency (e.g. IELTS, TOEFL etc)
How to Apply / Download Scholarships Form / Documents Required
Complete application (download application form from the main site)
Declaration in lieu of certificate pursuant to Art. 46 of Presidential Decree no. 445 of 28 December 2000, certifying academic career, on unstamped paper (this list may be presented in original language if in English, French or Spanish)
Copy of passport
Certification of English proficiency (e.g. IELTS, TOEFL etc)
Curriculum Vitae (CV)
Two Reference Letter
Other additional documents
Must submit the following documents via e-mail to internationalmaster@unibs.it
Contact us:
The Chancellor
University of Brescia
Email: internationalmaster@unibs.it
Last Date to Apply / Deadline: 30th April (Annual)
Official Website: Just go the following given link for further info
https://www.unibs.it/node/14311