University of Brighton Scholarships 2017 for International Scholarships in UK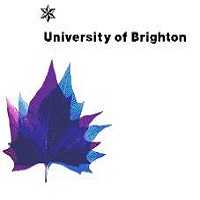 Postgraduate Scholarships 
Partial Funded Scholarships for International Students
2017 / 2018 Scholarships in UK
University of Brighton Scholarships 2017
University of Brighton is offering postgradute scholarships for international students all over the world. These scholarships are offered for those new international applicants who wish to pursue their study at University of Brighton in UK. These scholarships are offered for outstanding international students. University of Brighton are offered scholarships to international students on the  primarily merit-based.
Fields of Study / Subjects
Applicants can select any field/course for the postgradute course at the University of Brighton
Other latest Scholarships in UK are also offered for different degrees and subjects all over the UK.
Numbers of Scholarships
There are new 30 number of scholarships are available for international students
Duration of Scholarships
Full time international postgraduate scholarship (but this is a partial scholarship funds are available only one year)
Scholarships Description / Details
Amount of scholarship is a £5,000 for international students towards the tuition fees for each year
Eligibility Criteria
Applicants must meet the following criteria for this scholarship:
Scholarships are offered primarily based on merit
Merit does not necessarily have to mean academic merit but could also be interpreted to include outstanding performance in a variety of spheres
The strongest applicants will be those demonstrating an understanding of the school's research expertise
Applicants must be a new, full-time, self-funding international master's student
Have a good command on English language
Scholarships are not open to students who are fully sponsored
How to Apply / Download Scholarships Form / Documents Required
Applicants should email (internationalscholarships@brighton.ac.uk) with University of Brighton student number in the subject line
Then reeceive a application pack
Contact us:
Main switchboard
01273 600900

University of Brighton
Mithras House
Lewes Road
Brighton
BN2 4AT
Email: internationalscholarships@brighton.ac.uk
Last Date to Apply / Deadline: 31st January, 31st March, 31st May, 31st July (Annual)
Official Website: Visit official website for further details
https://www.brighton.ac.uk/studying-here/fees-and-finance/postgraduate/international-students/scholarships/international-scholarships.aspx