University of Brighton Undergraduate Scholarships 2017 for International Students in UK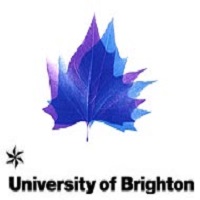 Undergraduate Scholarships
Partial Funded Scholarships for International Students
2017 / 2018 Scholarships in UK
University of Brighton Undergraduate Scholarships 2017
University of Brighton is offering undergraduate scholarships for international students. These scholarships are offered on primarily merit-based. Merit does not necessarily have to mean academic merit but could also be interpreted to include outstanding performance in a variety of spheres. Academic merit is a mixture of outstanding achievements (including English language ability) and other merit or outstanding achievement in a particular field of activity.
Field of Study / Subjects
Scholarships are provided in any of the courses/areas offered by the University of Brighton
Other latest Scholarships in UK are also offered for different degrees and subjects all over the UK.
Number of Scholarships
Up to 10 awards are available for new international students to full-time international undergraduate taught degree
Duration of Scholarship
University of Brighton provides full time international undergraduate scholarships
Scholarship Description / Details
University of Brighton Undergraduate scholarships provides
Scholarship worth a £3,000 reduction in the cost of tuition fees for each year
Eligibility Criteria
To be eligible to apply for a University of Brighton scholarship applicant must be:
A new, full-time, international fee-status applicants who holding an offer for an undergraduate taught degree
Must have a choice to apply at the University of Brighton or Brighton and Sussex Medical School
Already studying at the at University of Brighton partner colleges students are not eligible for these scholarships
Not open to applicants that are fully sponsored
Existing international applicants are not eligible unless starting a new undergraduate program
How to Apply / Download Scholarship Form / Documents Required
Applicants should email  internationalscholarships@brighton.ac.uk with their University of Brighton student number or UCAS number in the subject line, Then receive a application pack
Complete application form can be returned electronically to the same email address or sent by post (address is given in the application form)
Contact us:
Email: internationalscholarships@brighton.ac.uk
Last Date to Apply / Deadline: 31st January, 31st March, 31st May, 31st July (annual)
Official Website: Just go the following main link to check out more information
https://www.brighton.ac.uk/studying-here/fees-and-finance/undergraduate/international-students/scholarships.aspx