University of Canterbury (UC) Scholarships 2016 for International Students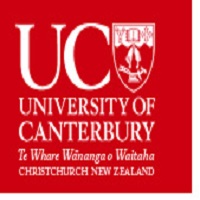 Undergraduate Degree
Partial Funded Scholarships for International Students
2016 / 2017 Scholarships in New Zealand
University of Canterbury (UC) Scholarships 2016
University of Canterbury is offering scholarships for international students. These scholarships are offered for those applicants who want to pursue their undergraduate degree program at the University of Canterbury in New Zealand.
Field of Study / Subjects
Applicants can choose any fields/area for undergraduate program under this scholarship.
Other latest Scholarships in New Zealand are also offered for different degrees and subjects all over the New Zealand.
Number of Scholarships
Many numbers of awards are offered under the University of Canterbury scholarships scheme every year.
Duration of Scholarship
The scholarship duration is one (01) year in New Zealand
Scholarship Description / Details
Scholarships provide many grants, these following grants are:
Grant amount is up to $3,000
It is a cash scholarship, so you can choose to use the money as you wish
Eligibility Criteria
In to be considered for this scholarship, applicants must be:
International applicants can apply for this award, but must have sat for an entrance qualification (e.g. NCEA) in NZ or sat for CIE or IB either in NZ or overseas
Recipients may commence study in either Semester 1 or Semester 2, and must be enrolled full time in their first year of study in an undergraduate degree program
EFTS score 0.8
How to Apply / Download Scholarship Form / Documents Required
Applicants can apply for this scholarship, must follow some steps:
Not need to apply for this scholarship
An approved Application to Enroll is considered your application for the UC Undergraduate Entrance scholarship
Contact us:
Scholarships Office, University of Canterbury:
Email: scholarships@canterbury.ac.nz
Last Date to Apply / Deadline:  2 July (annual)
Official Website: Visit official website
http://www.canterbury.ac.nz/future-students/fees-and-funding/scholarships/details?id=6935.1325