University of Jaen Scholarships 2017 for International Students in Spain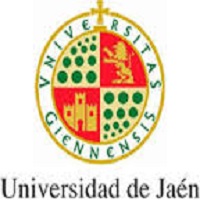 Bachelors / BS / Masters / MS Scholarships 
Fully Funded Scholarships for International Students
2017 / 2018 Scholarships in Spain
University of Jaen Scholarships 2017
University of Jaen is offering bachelor and master scholarships for international students. Up to 297 Scholarships are available for the excellent international students, 252 scholarships for bachelor's degree and 45 scholarships are master degree at the University of Jaen in Spain.
Fields of Study / Subjects
Scholarships are offered to study in any subjects offered by the university
Other latest Scholarships in Spain are also offered for different degrees and subjects all over the Spain.
Numbers of Scholarships
Total 297 scholarships are available for international students
180 scholarships for bachelor study and 45 awards for master study (Type A)
72 scholarships for bachelor (Type B)
Duration of Scholarships
4 years for bachelor study and 2 years for master study  
Scholarships Description / Details
Type A: Total tuition fees exemption + Grant for Bachelor + Master Studies
Up to 100% of the tuition fees for the whole Bachelor degree and master degree
An grant of €2,200 for bachelors / €3,000 fore master per year and candidate, for accommodation/support expenses (€2,400 / €3,200 approx)
Free Spanish courses for non-Spanish speaking students
For "type A "applicants should have a minimum GPA of 7 out of scale of 10
In Type B: 100% of the tuition fees for the full time Bachelor degree
For type B applicants should have a minimum GPA of 6.5 out of scale of 10
Eligibility Criteria
Hold a secondary school or equivalent diploma for Bachelor's Degree scholarship
Hold a bachelor degree or equivalent study for a Master's Degree scholarship
For "Type A" grants have a minimum GPA of 7 out of a scale of 10
For "Type B" grants have a minimum GPA of 6.5 out of 10
How to Apply / Download Scholarships Form / Documents Required
Required documents:
Diploma (pdf)
Academic record with qualifications (GPA) (pdf)
Identification card (pdf)
Contact us:
International Relations Office
University of Jaen
Campus Las Lagunillas, s/n. 23071 Jaen (Spain)
Email: secrel@ujaen.es
Phone: +34 953 213 480 / +34 683 750 227
Fax: +34 953 212 612
Last Date to Apply / Deadline: 10th April, 30th April (Annual)
Last Date to Apply for Bachelor Degree: 10th April
Last Date to Apply for Master Degree: 30th April
Official Website: Just go the following link to check more information
http://www.ujaen.es/serv/vicint/assets/uploads/docs/internos/Attracting_Talent_Programme_-_Nuevo.pdf